I think we can all agree it's been a very strange year for the restaurant industry. For the first time ever, restaurants had to shut their doors for several months with no options for revenue aside from delivery or takeaway. Thankfully the world has opened up again and restaurants can operate somewhat normally (social distancing, masks, and hand sanitiser included). However, consumers have become even more accustomed to seeking out restaurants online for their next delivery, takeaway or dine-in fix, meaning that to be successful restaurants absolutely have to stand out online and restaurant online presence is more important than ever.
The unfortunate truth is people are still not entirely ready to go out to eat. In fact, according to a US study from CivicScience only 49% of consumers feel comfortable dining out. In the UK, cases are spiking and conflicting government advice (Eat out to help out! Actually 10pm curfew, no more than 6 people gathered together, tiers 1-3) is causing diners to think twice before heading to their local. All of this means that your restaurant's online presence is more important than ever.
In this article we'll break down how to optimise your restaurant's SEO so that you show up first in search engine results pages (the likes of Google, Bing, or DuckDuckGo) as well as how to make the most out of delivery platforms and Google Business listings to drive more orders and repeat customers.
And keep an eye out for our next article all about standing out on social media!
Searchability
The first thing you need to do is make sure that new customers can find you online. That means that your website needs to be super searchable and easy to find. How do you do that? By optimising your keywords.
This helps your website rank highly for non-specific search terms. Just think – most people don't know exactly what they're looking for online: the majority of search terms will be things like 'best Indian food near me' or 'pubs showing Sky Sports'. By using this kind of language throughout your website, you help search engines like Google understand what you offer and therefore include you in the highest ranked results for that term.
You might think this sounds complicated, especially the process of coming up with what keywords you should include. But, there's actually a really easy way to figure out what you should be including on your website.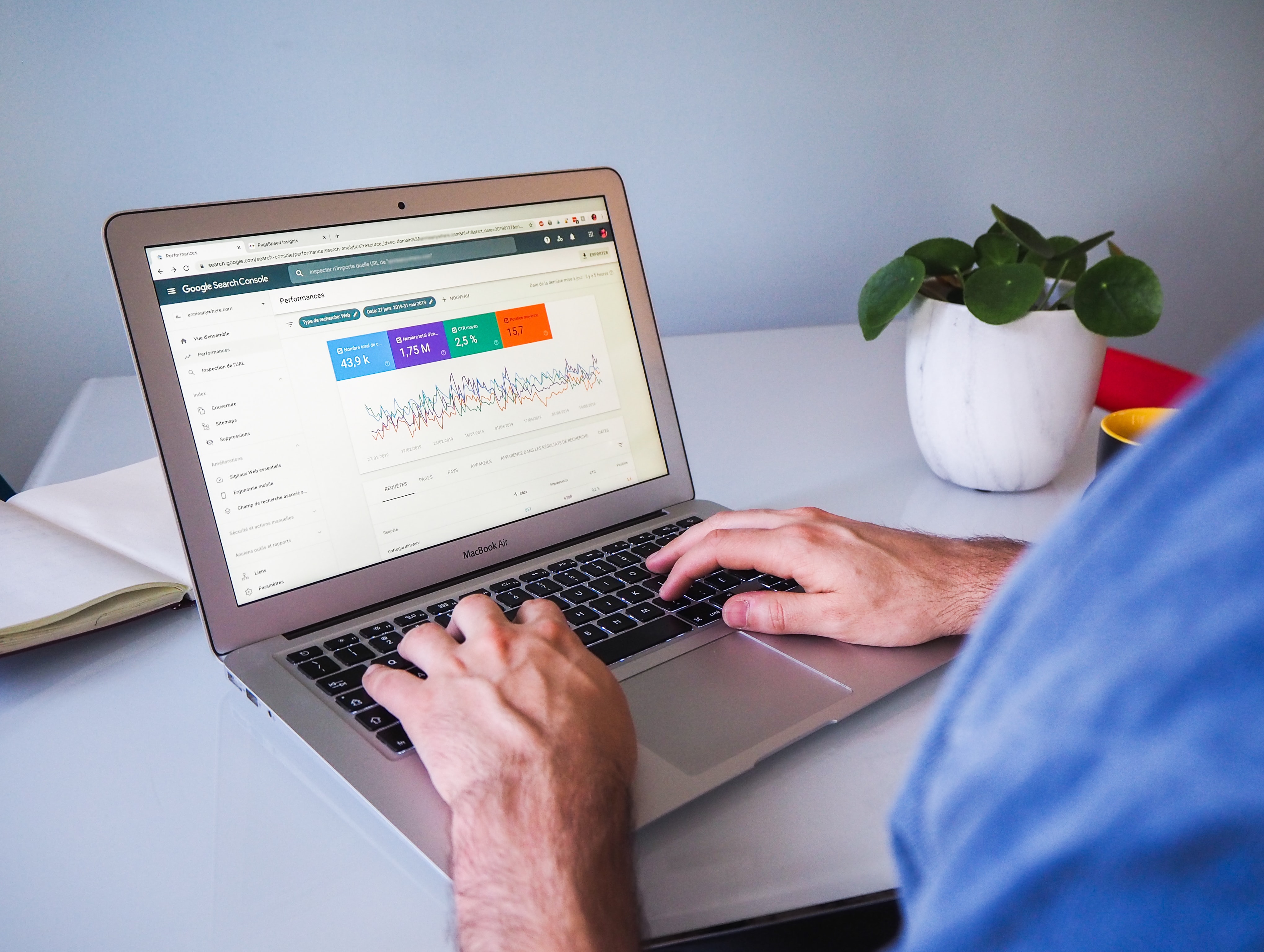 Google Search Console is made to help web developers understand their organic reach (how people find the website outside of paid channels like ads or more direct channels like social media). When you link your website to Search Console you will be presented with all the queries (search terms) that have given your website impressions (where your website has shown up in the search results). You'll also be shown how many clicks the term generated.
High impressions but low clicks means that you don't include the query often enough in your page's content. You can also see what your average ranking is for every query. If you don't appear in the top 10 results, you're not on the first page and you should try to include that keyword and variations and synonyms more frequently in your copy.
But beware! Don't just stuff every keyword under the sun into your content. Google and other search engines also reward comprehensible and enjoyable content, so it needs to read as naturally as possible as well.
Your main shopfront
It's best to think of your website as your main shop front on the internet, you want it to look as appealing as possible and pique potential customers' interest. This is especially important if you think that 77% of diners look at a restaurant's website before deciding if they want to eat there.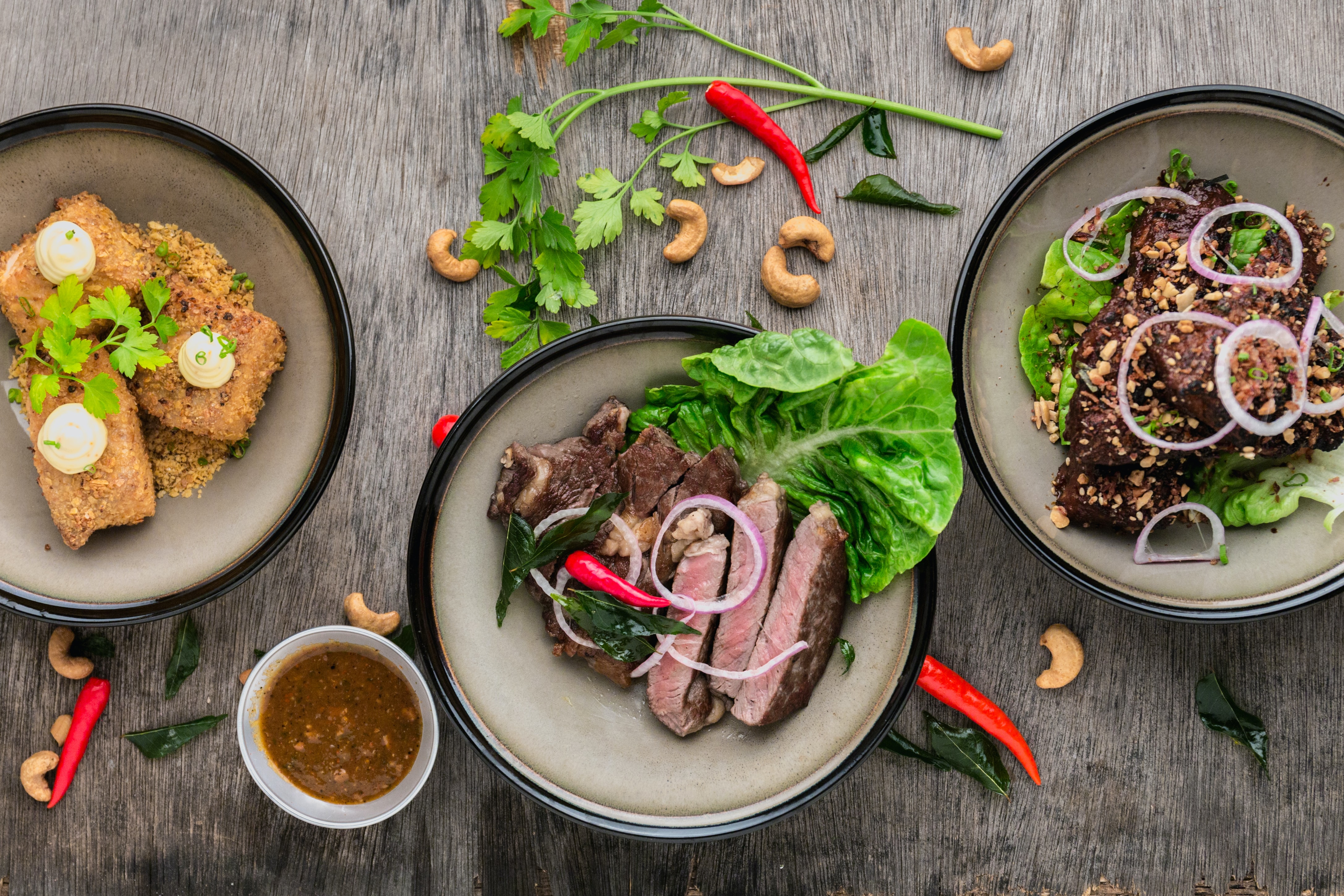 You want to put your best foot forward, so including photos of your restaurant, staff and of course food is a surefire way to start. Make a connection with your potential customers by telling the story behind the restaurant. Add an 'about us' page, have a page that aggregates all your reviews so that they are all available in one place, and if you offer different services such as corporate catering or party orders make sure you include informative pages all about them.
Having a dedicated page for each of your offerings not only increases the amount of keywords you can use, but websites with multiple pages and more information actually rank better on search engines as well. A win-win.
If you're using reservation platforms or specific delivery apps, make sure you link to these as well so that customers can find everything in one place and make the decision-making process as easy as possible. This means keeping your menu page up-to-date as well. There's nothing more disappointing than having your heart set on a dish only to find out that it's no longer available. Search engines reward websites with regularly updated content, so doing this is definitely in your best interest.
Google My Business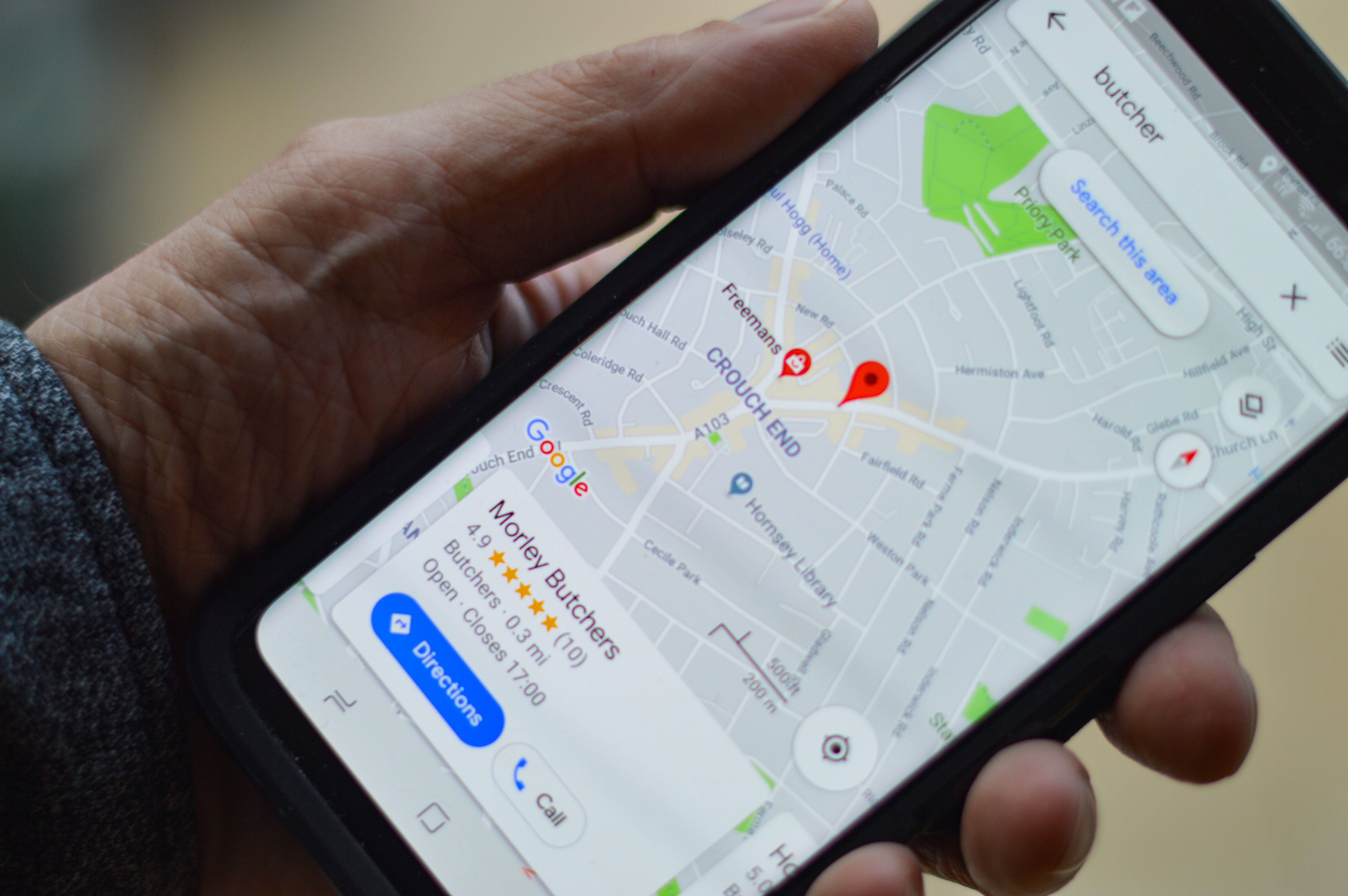 While your website is your business's online HQ, think of where you appear elsewhere on the net as satellite offices. They still need your time and attention if your overall brand is to look good.
The first place that needs your attention is your Google My Business listing. This is the information box that appears when you show up first in search results as well as in Google maps when users click on your restaurant. It includes important details such as your hours, phone number, address, website, reviews, business type, photos and much more. It's where the majority of customers will take information from so it's essential that it's kept up-to-date.
Make sure you select the right business type for you and be as specific as possible (French restaurant as opposed to just restaurant). You should also make sure to say whether you're open for dine-in, delivery or takeaway and update this information if Covid restrictions force you to change your offering. When inputting your opening hours, be sure to include any holiday hours and don't forget to change these in line with government regulations (eg changing closing time to 10pm due to curfew in the UK).
Google also loves multi-media posts. This means that regularly uploading image and video posts to your My Business profile keeps you relevant in Google's books. Images of your business can be uploaded by anyone, so it's a good idea to keep up a good stream of photo posts that show your restaurant in its best light, otherwise you may only get blurry or unappealing user uploaded images connected to your profile. It's also a great idea to geo-tag all of your images to make it as easy as possible for Google to recognise them as official images of your brand.
While you're posting beautiful images of your location, don't forget to also post about any offers, deals or events that are going on. Search engines will actually show these in priority when a customer comes across your business listing on the search results pages or if they click on your location in either Google or Apple Maps. It can be an easy way to promote your deals and bring in even more customers from search engines.
Reviews
Another important aspect of your My Business profile is that it shows all of your Google reviews. A Harvard Business School study actually found that a one star increase on review sites leads to a 5-9% increase in revenue. The problem in the past was that it was often difficult to get customers to fill in reviews on sites like Tripadvisor, Yelp, Facebook or Google as you didn't have the wherewithal to prompt them.
That's all changed in the age of the pandemic though. Nowadays, you have so many more ways of contacting customers. Firstly, order at table technology allows you to collect customer email addresses, as does free wifi services. Plus, more and more people are booking through online booking platforms – another way to get email addresses. A simple 'thank you for coming' email along with a click to rate link can be the push that customers need to fill in that review. In fact, 76% of people who are asked for a review go on to do so.
But emailing isn't the only way to get reviews. Did you know that you can get a QR code that automatically sends the scanner to your review page? We're now all so used to scanning QR codes because of track and trace and mobile ordering that including a QR code on a business card in every delivery order or alongside the bill in the dining room could seriously increase the number of reviews you're receiving.
Delivery platforms
Menu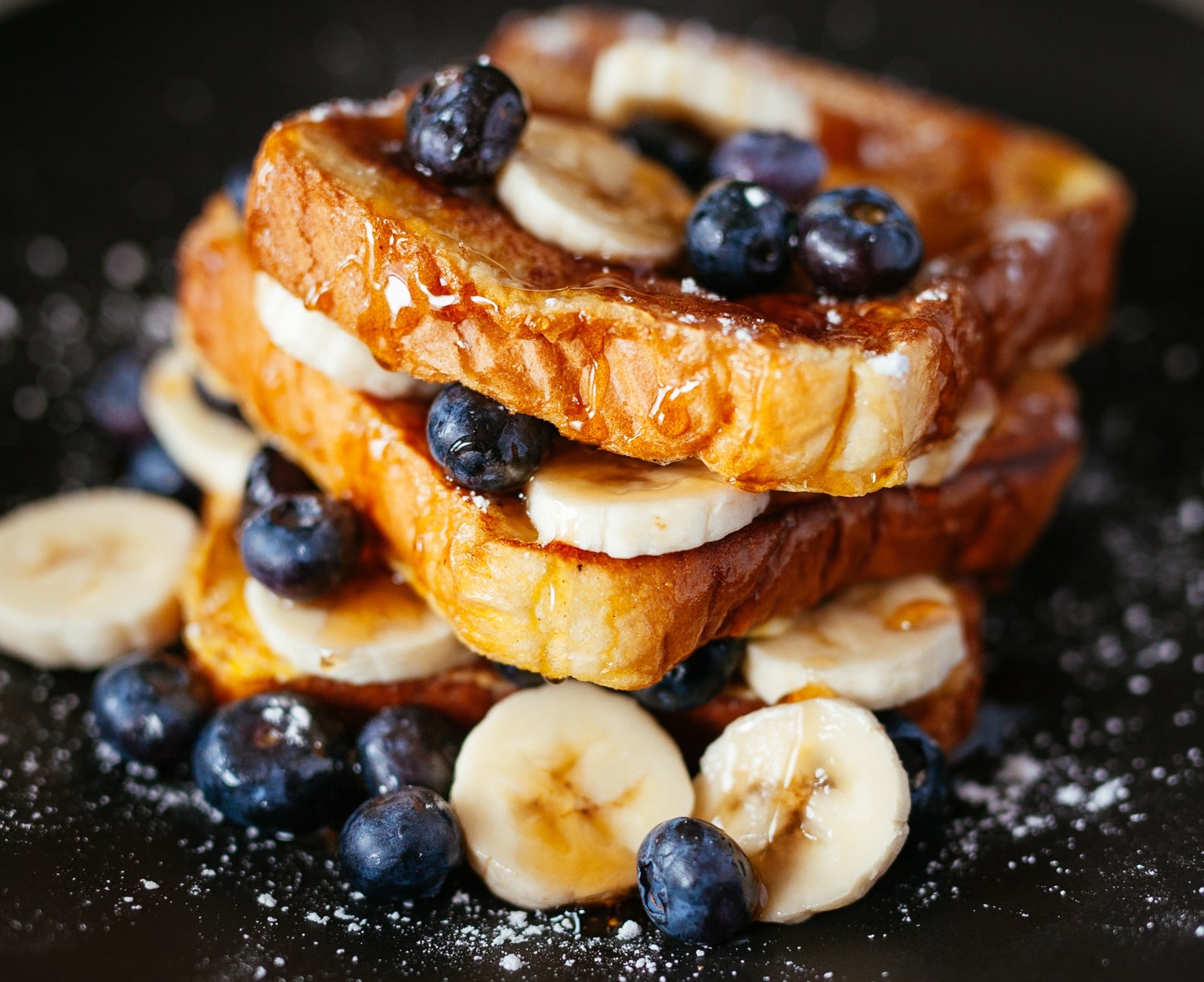 When it comes to making your mark on delivery platforms, much of the same applies. Delivery marketplaces like Deliveroo and UberEats prioritise businesses that give their customers the best experience. This means making sure that your menu is comprehensible and that your brand looks appealing.
The best way to do this is through images. Having a picture of the menu item immediately triggers a deeper reaction from potential customers, making them more likely to order from you. In fact, according to Deliveroo, 'providing dish photography for just 10% of your menu can boost overall orders by 12%.'
Another surefire way to stand out is to include descriptions of your dishes. Once again, reading about the different aspects and ingredients in a dish can trigger more visceral responses in your customers. Plus, when you describe your dishes, customers know exactly what to expect therefore avoiding any potential disappointment if they're expecting one thing and receive another. You'll also be pleased to know that shorter menus tend to be more successful as so many customers already suffer from a phenomenon called decision fatigue, so this actually leads to less work overall.
Delivery times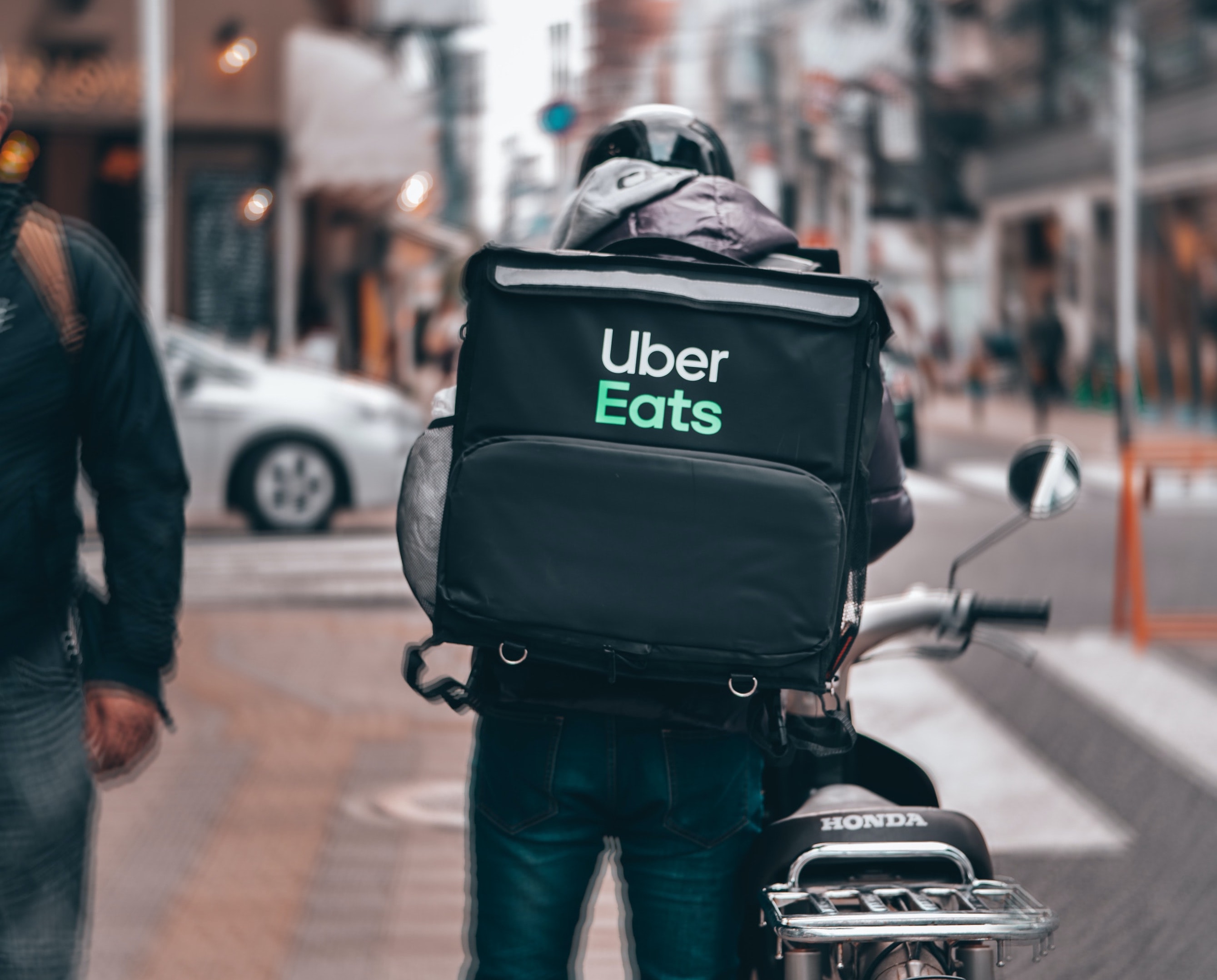 In order to give their customers the best experience possible, delivery platforms will also prioritise businesses with shorter delivery times. Obviously, you can't change how close you are geographically to your customers but you can control how quickly orders are accepted from apps as well as streamlining order preparation in the kitchen. Using a delivery aggregator like Deliverect or Itsacheckmate means that delivery orders go straight through to your till and kitchen display system, automating the entire acceptance procedure and allowing you to get better data on each of your platforms, your order times, most ordered dishes and more.
Finally, you don't ever want to be complacent with these marketplaces. Make sure you test and keep testing what works and what doesn't. Though platforms may not have the option to A/B test, you can always test one menu for a certain amount of time (labelling dishes on your first menu with an (a)) and then switch to another (labelling these dishes (b))and compare results. You might find that shorter menu lengths or that highlighting certain dishes increases your orders – or even that running deals at specific times doubles or triples your order volume. The fact is you won't know what works best unless you test all eventualities.
Conclusion
Improving your restaurant's online presence is necessary at the best of times – everyone goes online to find where to eat nowadays – but it's especially important during these particularly unstable times. Ever-changing restrictions and rules about who can meet at restaurants, if we're even allowed to go to them in the first place, means that restaurateurs need to really think about how to stand out in the crowd.


Changing with the times and diversifying your offering is all well and good but won't do anything if no one knows about it. Your online presence is your way to shout about yourselves from rooftops, so make sure the megaphone is on the highest volume by following the tips outlined in this article.


Download ebook
DOwnload our ebook now