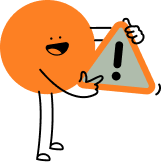 Just landed! Our new Ebook.
The blueprint for optimising your restaurant's performance.
Newsletters
Want to stay up to date with the latest news?
Sign up to the Tenzo newsletter for a monthly deep dive into hospitality industry trends, Tenzo news, exciting news and more. Sent out on the last Thursday of the month, you cn expect thrilling insights into the industry as well as a curated list of articles and media to discover. Read our latest newsletter to get a taste of what's to come.
Help Center
Looking for help with something?
The Tenzo Help Centre has the answer for any queries you may have about the Tenzo platform from a glossary of terms, to FAQs, to integration guides; the Tenzo Help Centre has it all.
For all the latest developer resources and API docs.
Looking for technical specs? You can find all our developer resources below.