Using Tenzo with MarketMan Reporting
MarketMan is definitely one of the best inventory management platforms on the market, but its power can be further enhanced through its integration with Tenzo.
Upgrade the MarketMan reporting suite. Instantly deep-dive into any aspect of your business on desktop or mobile. Forget about Excel sheets, take advantage of Tenzo's intuitive and super fast platform. See all your locations' data in one simple interface.
See all your data in one place. Automatically combine MarketMan reporting with data from your other software platforms, including your labour scheduler, POS, and more.
AI Forecasting. Tenzo's machine learning algorithm helps you order and prep the right amount every time. Dramatically reduce your food waste and costs with forecasting that is 30-50% more accurate than traditional methods.
"Marketman and Tenzo is the perfect pairing for restaurateurs who want complete control and visibility over their operations. Business decisions now come at ease driven by real, actionable data."
Noam Wolf
Chief Executive Officer
Marketman
All your data in one place
Tenzo brings together all of your systems' data into one easy-to-use platform. Compare your inventory, POS and labour data in one place. By combining different data sources Tenzo can give you unique information such as instant flash P&Ls as well as other out of the box reports.
Want to compare each of your locations? Tenzo allows you to view all of your sites on one page, making location comparison a breeze. No more waiting for each individual location's data to load, see costs in a table or in a graph to show trends over time.
Save your precious time
Tenzo allows users to collate information quickly and efficiently, without having to resort to complicated Excel sheets. Spending hours pulling reports is a thing of the past, Tenzo can automate your reports and send them to you by email or see them in the mobile app. Free up your team's time to actually act on your valuable data.
Thanks to Tenzo's streamlined user interface, your most valuable KPI's are right at your fingertips. All information is easy to find and compare, allowing you to see your business in a whole new light.
AI Forecasting
Tenzo uses artificial intelligence to give you sales forecasts. Thanks to a combination of historical data, weather, seasonality, holidays and Tenzo's forecasts are 30-50% more accurate than a four-week average, making sure you order and prep the right amount every time.
By providing more accurate forecasts, Tenzo can also help you significantly cut down your food waste, helping you save the environment and precious pennies at the same time.
Know of something we don't? You and your managers have the ability to adjust these forecasts based on custom events such as street fairs, football matches or ongoing construction.
Never be short on staff again! By predicting sales to an hourly level, Tenzo also helps you staff accordingly, making sure you are never over- or understaffed.
Unlock powerful metrics
Tenzo labour costs
Want to know your exact labour costs as a percentage of sales throughout the day? Plugging Tenzo into your labour scheduler allows you to do just that. Want to visualise your cost of labour versus your total sales for each of your locations? Tenzo has a graph for that.
Tenzo staffing levels
Tenzo can also show you your usual staffing levels at any given hour of the day, and over any given time period. This enables a more complete view of staff scheduling; you can easily spot staffing anomalies and solve them.
Tenzo labour metric
Another powerful Tenzo labour metric is planned-versus-actual-labour. See where your team diverged from the schedule, and act on these insights to make future schedules better – cutting down on those morale-sapping times when staff must be sent home early, or called in on their day off.
Who is Marketman?
MarketMan is the leading back-of-house solution that provides restaurateurs complete control over inventory, supply management, and procurement; ultimately empowering restaurateurs to manage more, faster.
Our cloud-based inventory management and purchasing solution simplifies all back-of-house operations, streamlining everything from inventory to budgeting, reporting, supplier management and budgeting.
For current Tenzo customers
Tenzo users benefit from using Marketman – one of the most modern systems in the world. Marketman is an excellent choice that works seamlessly with Tenzo. Marketman sends us data at regular intervals meaning that your Tenzo reports are always up to date, showing the latest data from your tills. Contact your Tenzo account manager for more information.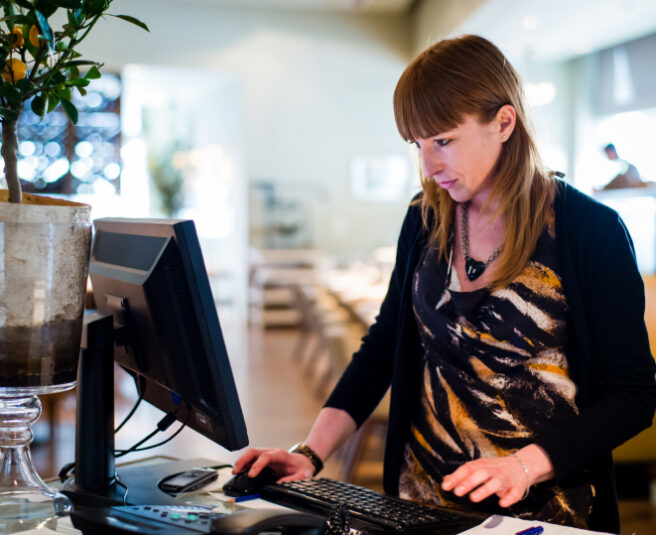 Tenzo lets you connect to…
POS
Abacus
Ancon
Felix Informatique
Accounts IQ
Munu
Par
Zonal
Comtrex
Bleep
Centegra
NCR Aloha
Adora
iKentoo
Oracle Micros
Tevalis
Polaris
Toast
Zettle by Paypal
TISSL
Transight
Givex
Shopwave
SpotOn
Revel
HungerRush
Bepoz
SumUp
Clover
Square
Vita Mojo
Shopify
Lightspeed
Social Media
Google Places
Yelp
Tripadvisor
Facebook
Labour
Selima
S4labour
When I Work
Ximble
HotSchedules
Bizimply
Tanda
Fourth
Homebase
Strobbo
7shifts
Deputy
Rotaready
Harri
Workforce.com
Planday