Any restaurateur worth their Maldon salt will tell you that rain is generally bad for business. As people hide inside to stay dry and cozy, they cancel reservations and opt for comfort food and a Netflix binge instead. See our past analysis of rain effects here. Restaurants in winter are another story, so what about snow?
With the Met office anticipating freezing weather this coming January, being aware of how your business might be affected by snow should be a top priority.
Does the winter romance of a blanket of white encourage people to bundle up and venture out to eat? Or does the hunkering-down instinct kick in here too? Should you expect to be snowed under, or left out in the cold? We looked into the vast Tenzo database to find out.
The impact of snow for restaurants in winter
The Cold Snap
The last time the UK had a widespread white Christmas was 2010, way before Tenzo started collecting data, so we will focus on the latest period of extreme cold weather which occured in 2018 between the 28th of February and the 3rd of March.
During this period, nicknamed 'The Beast from the East', strong winds brought air to the UK from the direction of Finland, and it got seriously cold. As 'the Beast' collided with warmer, wetter air from Storm Emma rising from the south, the UK was blanketed with a thick layer of snow on the 2nd of March.
On 28th February a man died after falling into a frozen lake in a London park. Glasgow airport was shut among major disruption to roads, rail, and air travel. Thousands of schools closed, and many areas experienced power cuts. Many isolated communities had to receive emergency supplies by helicopter.
The photo below shows the moment 'the Beast' hit the city of London.
This blog will explore how different types of food and beverage business were affected over this freezing period. An important point to note is that the snow and freezing temperatures during this time were accompanied by very cold and strong winds battering the UK from the North-East, making the weather in this period far from pleasant. The business impact may have been very different without the wind.
Table 1 outlines a heat map (or should we say COLD map?) of three major hospitality concepts on Tenzo's books. Importantly, this data was taken on Friday March 2nd 2018 and compared to the closest Friday a year before across a statistically significant number of Pubs, Cafes and Restaurants across the UK. The results are discussed in the paragraphs below.
Country Pubs
The pubs which use Tenzo, mainly in countryside locations, were heavily affected by the snowy, windy conditions on Friday March 2nd. On average, their revenues were reduced by a massive 33% of what they expected to make at this time of the year. The very worst affected pubs made only a quarter of what they expected! Only one pub in the database did better than expected (it's not clear why this exception occured).
A slightly different way to look at the numbers is to compare to what the pubs earned on the same day of the week a year earlier. This only makes the picture look slightly less bleak: the pubs on average saw a 22% drop in revenues.
Which product divisions were worst affected? Drinks were the least affected, down across all pubs by only 2% year-on-year. Food sales slumped a massive 30% compared to the previous year, and this change accounted for around 65% of the overall drop in sales. The most affected category, unsurprisingly, was accommodation. Only the foolhardy would choose this horrible weekend for a stay in a country inn, and sales were down a massive 61% year on year.
A few product categories actually saw slightly increased sales across this period in spite of the overall downturn. Draught beer and cider, red wine, port, sherry, rum and whisky all bucked the trend and did well, so publicans should stock up before January!
The two categories which did the best, however, were kids meals, up 400%, and hot chocolate, up an incredible 600%. This probably reflects the widespread closure of schools on that day, with many families opting to spend the snow day at their local.
The effect on mealtimes was different between lunch and dinner. Lunchtime was only slightly affected, but dinnertime business was severely affected, with sales down by a quarter year on year. Perhaps this was because while the snow might be appealing during daylight hours, the romance is considerably lessened after dark.
Urban Cafes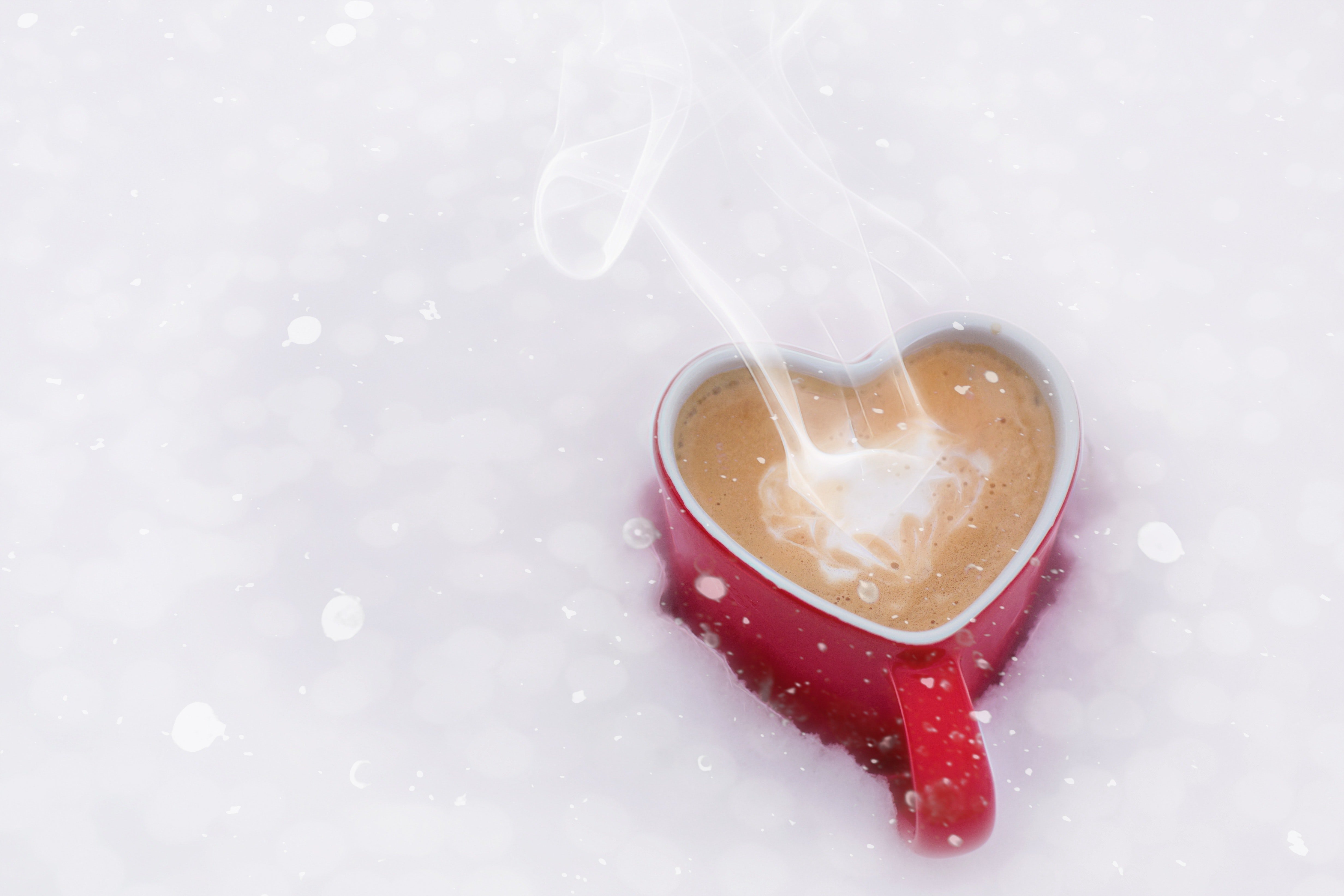 Cafes in city locations were also badly affected by Storm Emma and the Beast from the East, though not nearly as badly as the country pubs. On Friday the 2nd of March on average they saw a 10% decrease in sales compared to the same day a year earlier, and a 15% decrease compared to what they expected to make on this day.
The worst affected cafes saw sales slump 20% on this day. The only cafe on our system which actually saw a year on year sales increase on this day happened to be in one of the few cities in the UK which did not experience any snow over the period.
Of the major product categories, sales of drinks did worst, seeing a decrease of 30% year on year. Food did far better, seeing a modest 6% drop.
Getting more specific, the best selling items on this day were large breakfast meals including full English breakfasts. Unsurprisingly sales of takeaway food such as bacon rolls dropped off totally (-75%), whereas sales of takeaway hot drinks actually improved slightly. Among the worst affected categories were soft drinks, juices, and milkshakes (down around 30%), while sales of tea, coffee, wine and beer remained solid.
Some of the other best-performing food items were sweet treats, especially classic kid's treats. This, coupled with an 150% increase in hot chocolate sales and a strong performance of kids menu items, would suggest that, just like for the pubs, the school closures on this day helped to temper the effects of the bad weather on cafes
.
Also similar to the pattern with pubs, as the bleak day wore on, sales got worse. Breakfast sales were not affected compared to the same day a year earlier, lunch sales were moderately reduced, while those cafes on our system which serve dinner were badly affected at this time of day, experiencing a 25% slump.
Restaurants
The restaurants on the Tenzo system also did very badly from the 28th February to the 2nd of March, on average seeing a decrease of 27% year on year. However, there was a lot of variation in how much they were affected, with many restaurants down more than 50%, and restaurants which did comparatively well seeing a modest decrease of around 10%.
In London, where the weather was slightly milder, the effects were also milder, whereas in the blizzard-like conditions across the west coast and the midlands, the impact on business was much stronger.
As with the other types of business, sales got worse as the day of the 2nd of March went on. Breakfast performed as usual, with some restaurants actually seeing improved sales: one particular chain seeing a 250% morning surge. Lunch on average saw decreases of around 10% year on year, while dinner was by far the worst affected, and accounted for the vast majority of the bad performance on this day. Dinner sales were typically reduced by 40%.
Due to the huge range of restaurants in the Tenzo database, it's very difficult to draw lessons about specific product categories' performance. However one clear pattern, perhaps obvious, was that sales of traditionally summery drinks such as sparkling wines, rose's, juices, and fruity cocktails were all badly affected by the frosty weather.
Top 4 Insights
Snow storms are extremely bad for food and beverage businesses – expect sales to drop 10-40%, depending on the type of business.

If local schools close, you're in luck. Expect boosts for cafes and pubs to lunchtime sales of kid's meals, and stock up on hot chocolate!

On a cold, snowy day, expect business to get worse as the day wears on. Dinnertime business will be by far the worst affected.

Sales of warming drinks and alcohol will remain strong. Perhaps cash in on this by preparing a large supply of mulled wine or cider.
Tenzo's Forecasting
As we can see, the weather can drastically affect business for restaurants, pubs, and cafes. Tenzo provides market-leading sales forecasting for food & beverage businesses and uses historic sales and weather forecasts, plus local events and holidays, in its forecasting algorithm. Tenzo's Artificial Intelligence-driven forecasts have been shown to be far more accurate and reliable than typical forecasting strategies, and will help you to optimise labour scheduling, inventory ordering, and lower food waste.