"I'm so glad I live in a world where there are Octobers" – Anne of Green Gables. The celebration of Halloween in the UK has risen (from the dead), and with that comes an opportunity for restaurants to benefit from its increasing popularity. We've put together 6 Halloween Ideas for restaurants to ensure success this year.


.


Halloween, a holiday that originated through many iterations from the Gaelic festival Samhain, has had an enduring presence. Since the 80s, the festival has taken hold in the Uk and is now a major festival, with more than half of Brits projected to shell out money to celebrate on the 31st of October.


Despite Christmas still taking the cake with spending in general, Halloween has surpassed it in related Google Searches. This may suggest that, while people do spend more on the winter holidays, Halloween has great potential to compete in the coming years. In regards to restaurants, the holiday provides a great opportunity for food and drink purveyors to spice things up for long-term customers and lure in potential new customers wanting to do something special for Halloween.


Below is a list of six Halloween restaurant ideas that can be tapped to benefit from the season of pumpkins, ghosts, and witches.
Gather the Cobwebs: Decorate for Halloween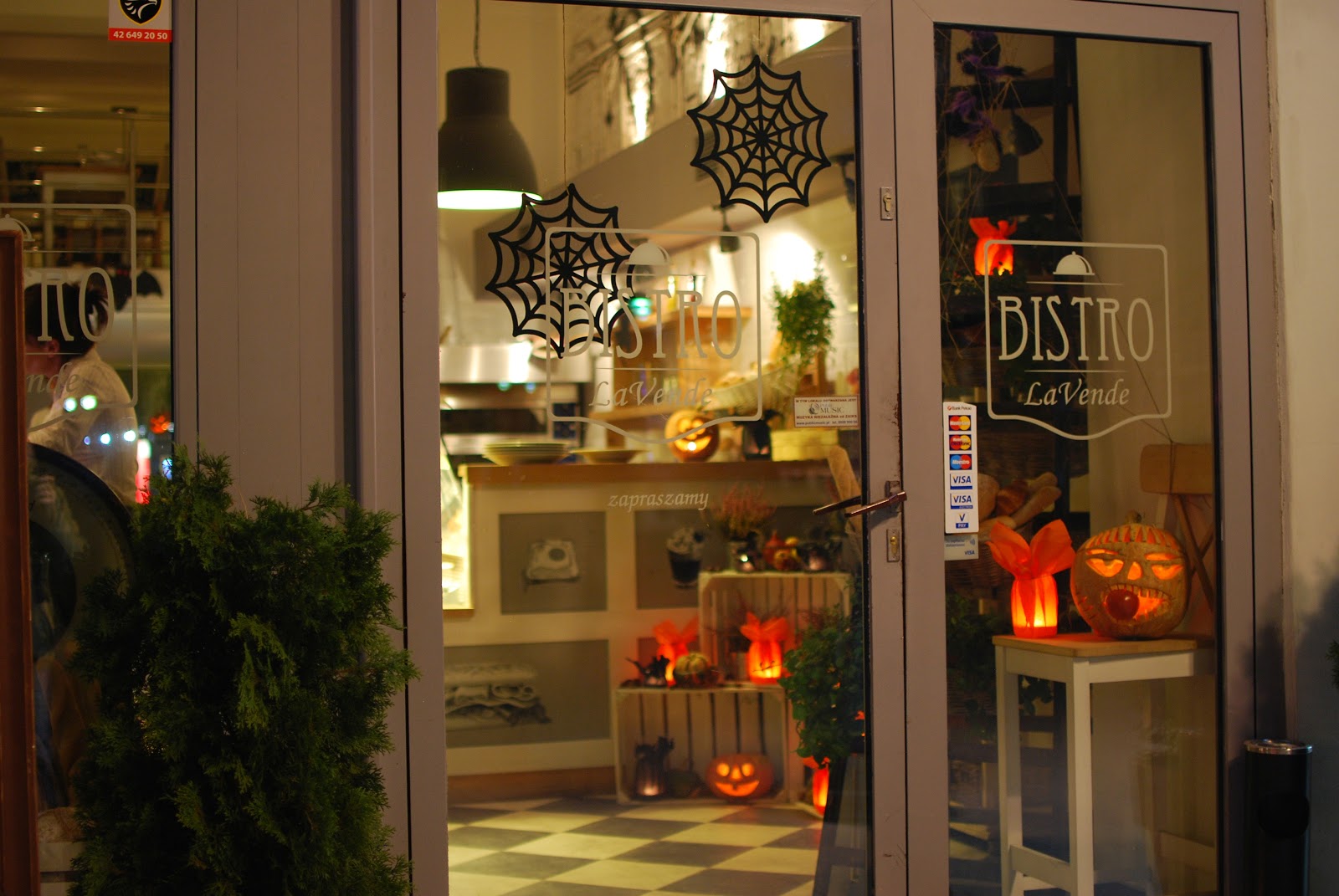 One of the easiest ways to prepare for this fall celebration is to create a Halloween atmosphere within your restaurant.


For coffee shops and cafes, consider buying Halloween-themed paper straws to feature in the week leading up to Halloween. With the growing use of paper straws and the impending ban on plastic straws in UK restaurants next April, simple touches such as these will have an impact on the popularity of your restaurant during Halloween season.


For fine dining restaurants, consider including autumnal centrepieces at tables or pumpkin and gourd arrangements at the restaurant's entrance for a more subtle touch. To add a twist to your menu and to combat the all-too-true tale of pumpkin waste that occurs year after year, consider involving all parts of the pumpkin – use the pumpkin flesh in your cooking and the hollow pumpkin skins can be turned into Jack-o-lanterns!
Give 'em Pumpkin to Talk About: Incorporate Pumpkins
Pumpkin sales have exploded in the UK in the past few years, with some farmers seeing an increase in pumpkin yield of 400% from 2015 to 2019.


If you want to go the extra mile with pumpkin decor, carving them is also an option! Below are some cool designs to try out, and you can even commission branded pumpkin carvings to weave in your branding.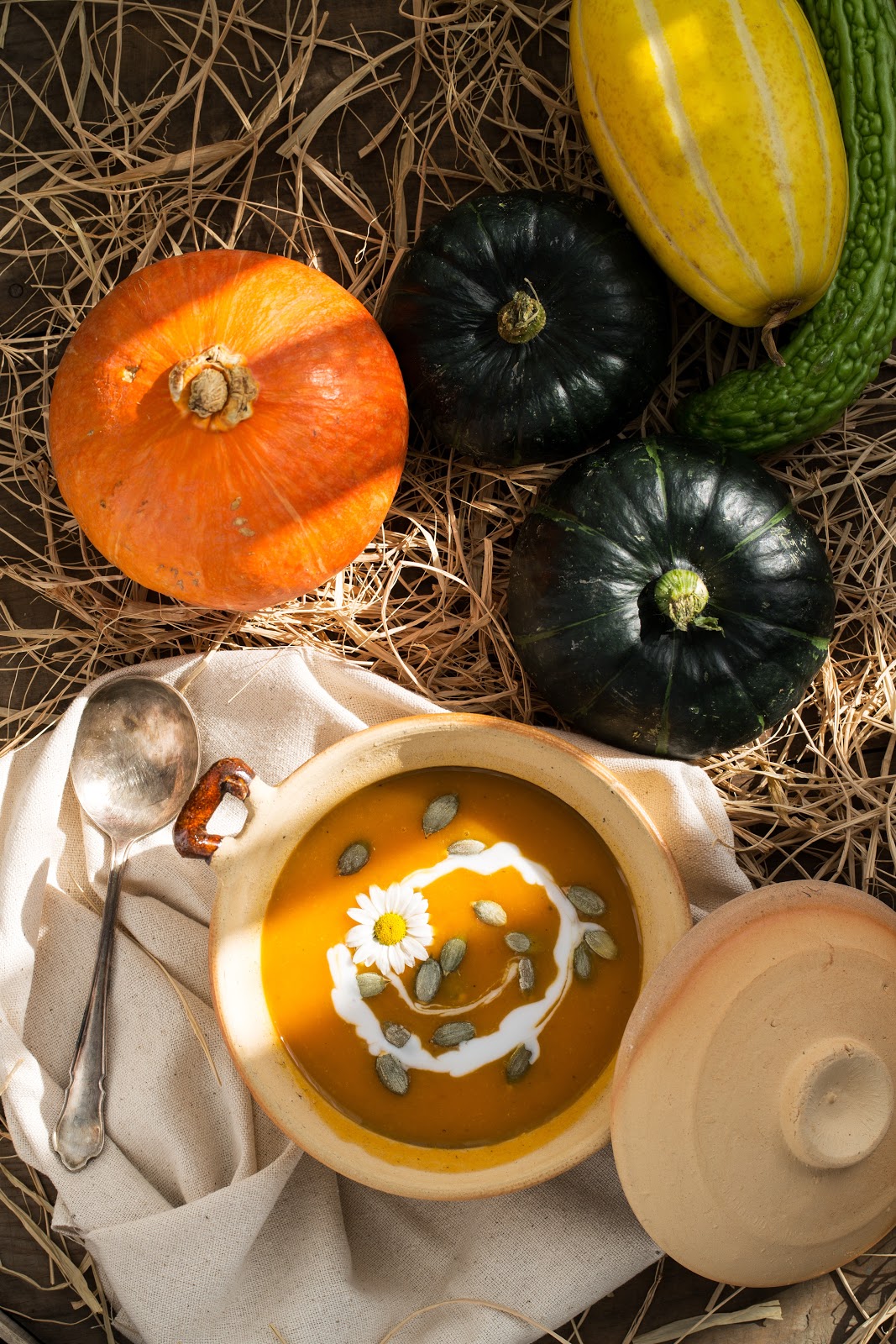 People have expressed a growing fondness for pumpkin-flavoured goodies and menu items (Did somebody say pumpkin-spiced-latte?). Why not turn this trend into profit?! Have a soup of the day? Consider switching out the usual split pea and ham for Roasted Pumpkin Soup. Maybe make a pumpkin and coconut curry! Or, use multiple parts of the pumpkin such as the seeds and the flesh in this Roasted Pumpkin Spinach Salad, which is topped with roasted pumpkin and pumpkin seeds and dressed in a pumpkin dressing. In October, there is no such thing as too much pumpkin! Need more inspiration? Check out what other restaurants have been up to in their kitchens!


For the traditionalists, swap out pumpkins for turnips. More in-line with the origins of Halloween and less common on menus than pumpkins today, these will surely add a unique note to both your plates and decor as well. Keep in mind, though, that carving turnips proves far more difficult than when using pumpkins!
Eat, Drink and Be Scary: Add Halloween-themed Menu Items
Another way to provide a little something special for your customers is to change up your menu to feature Halloween-themed items. This may consist of an entire overhaul of the menu for a few days. Look at Gordon Ramsay's Bread Street and Heddon Street Kitchens who, in 2018, went all-out with Halloween banquet experiences. Heston Blumenthal showed us just how far you can take Halloween inspiration on his show Heston's Feasts.
Or, restaurants can take advantage of Halloween specials and make small yet impactful changes to the menu. Embellishing classic cream of tomato soup with a spider web topping design will add a subtle yet spooky feature to the menu. For dessert, perhaps consider making your usual chocolate cake a spooky red velvet for the occasion! In terms of drinks, adding dry ice to a cocktail can enhance an already-existing menu item.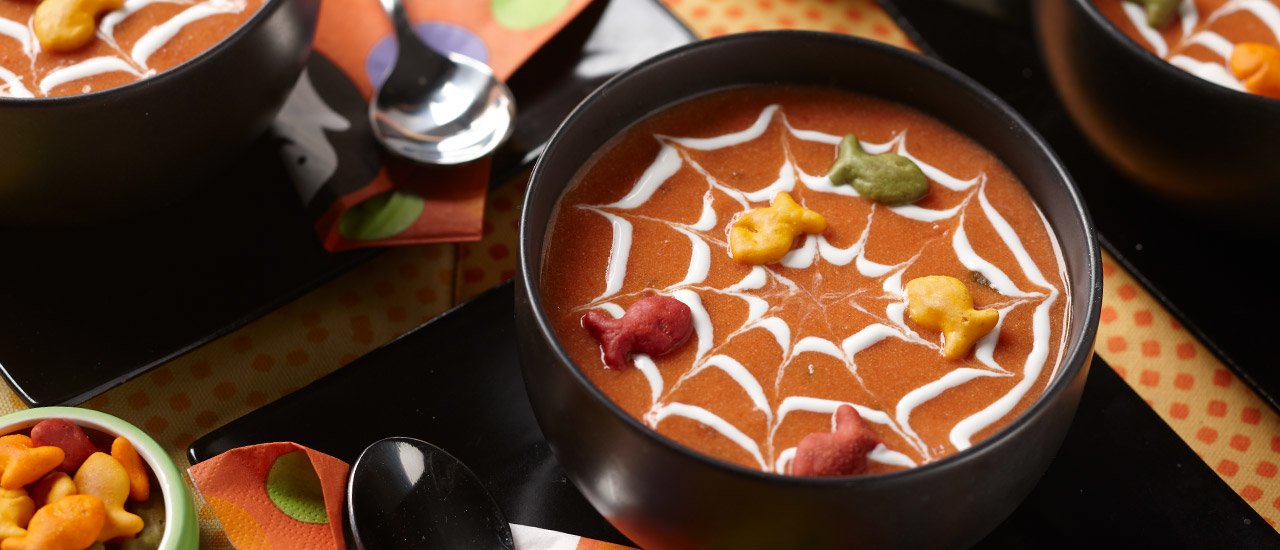 However, reaping the benefits on the 31st doesn't require new menu items or a special menu created just for Halloween. Spicing up already existing menu items can add a special twist to time-proven classics. One example of this is Mac & Wild's Bloody Scotch Egg, a gory twist to a regular brunch item that temporarily made its way onto the menu in honour of Halloween. Mr. Bao, a Taiwanese restaurant in Peckham, also got on board with the trend and created the pumpkin bao: a pumpkin-shaped and pumpkin-filled bao.
#Squashgoals: Employ Social Media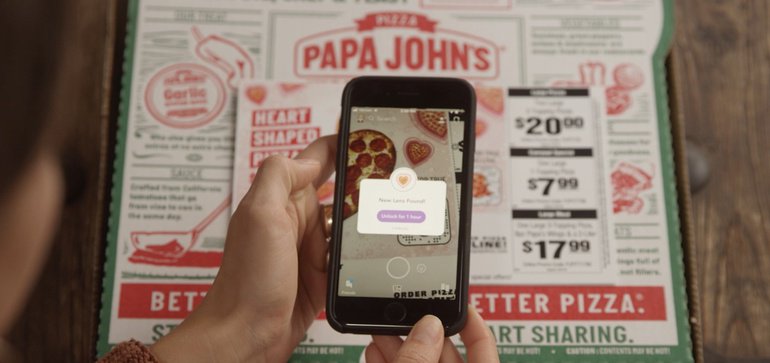 In 2019, pizza chain Papa John's created a Valentine's Day Snapchat filter to go along with their heart-shaped pizza deal. According to Mobile Marketer, they found that 1 out of 4 people who swiped up on the filter ended up ordering a pizza. Creating a custom Halloween filter for your restaurant during Halloween time could help lure in passersby who happen upon the filter when snapping nearby. A memorable lens also creates something fun for customers to talk and get excited about. On top of this, Snapchat's geolocation features can also send more diners your way.


Another option would be to create a costume contest on Instagram where people tag themselves at your restaurant in costume. They could then get entered into a pool to win a gift card, discount, or coupon for one free item (perhaps even a Halloween special).


For more general information on using social media as a marketing tool for your restaurant, subscribe to our blog for our upcoming post on this topic!
Let's Have Some Skele-fun: Host an Event
Try hosting an event to celebrate Halloween! If your restaurant has private rooms, consider offering a specific Halloween package in which you provide special decór, cocktails, food, etc. Renting out these private rooms to people to host murder mystery parties also could be a great use of the space and a hit for anybody participating.


Alternatively, if you already host a recurring event at your restaurant, such as a Pub Quiz, Karaoke, or a bottomless brunch, consider making the event appropriately themed for October! For example, Dim Sum Restaurant and Cocktail bar (and Tenzo customer) Ping Pong takes their weekly Boozy Brunch and Halloween-ifies it, complete with on-theme music and, with the spookiest costume, a round of blood-coloured shots on the house. Little changes such as these make a difference for customers without requiring excessive expense and time.


Lastly, if in search of a full restaurant transformation, look no further than Sexy Fish, or should I say Scary Fish, for inspiration. The restaurant transforms for a one-night Halloween extravaganza, complete with live entertainment and various harvest-themed treats, such as pumpkin gyoza.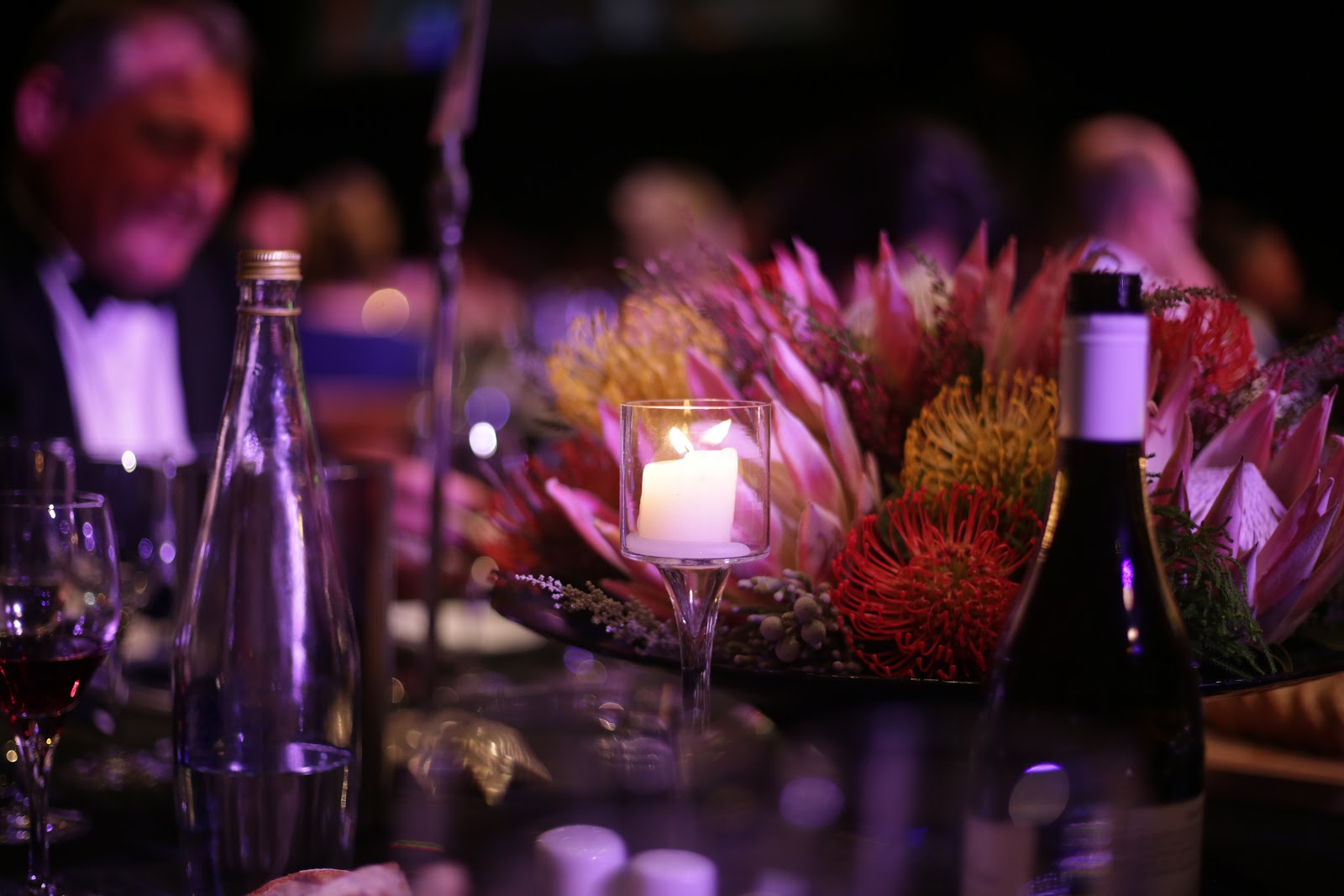 Trick or Treat Yo'self (or your diners): Offer Discounts
Of course, if all else fails, people do love a deal. Halloween restaurant promotions are a great way to draw customers wanting to celebrate the spooky season.


For families, offer for kids to eat free if they come in on Halloween wearing their costume.


In terms of drinks, offer 2 for 1 deals on Halloween cocktails during a haunted happy hour. Create a Scary Hour that follows Happy Hour or is on the weekend with all sorts of Halloween-themed discounts and spooky music.


Halloween is also your chance to rake in the group bookings. Encourage groups of friends to join in the festivities, by offering 10% off for groups of ten or more.


Offering deals or hosting events also makes use of the Google My Business features, Events. Feature these events straight on your profile and they will show up on Google Maps, a sure-fire way to increase interest. And, when people Google happenings in the area around Halloween, your event will show up in the list!
Conclusion
Halloween provides a fitting opportunity for restaurants to capitalise on people's desire for a little spooky fun, and by implementing some of the above ideas, you too can join in on the festivities!


While there are many ways in which to involve your establishment in the holiday celebrations outside of the six listed above, hopefully, these recommendations get your restaurant started in the right direction.