2021 for Tenzo has been an interesting year, to say the least. From new variants to extended lockdowns, it feels like Covid threw everything it could at us. But it takes more than a global pandemic to bring down the restaurant industry. It has forced some changes though, and some pretty positive ones at that.
The pandemic has fundamentally changed the way restaurants operate. It has forced a digital revolution as delivery, multi-channel, at-table ordering and kerbside pickup have become must-haves for customers. This has meant more collected data than ever before. Unfortunately, labour shortages have meant a short-fall of staff to analyse that data but a greater need to get that data in the form of insights into the hands of the team to make efficient, data-backed operational decisions.  

Thankfully, Tenzo does just that. As such, we've seen a huge increase in demand for our product and that has kept us very busy this year. Below is a round up of everything Tenzo has been up to in 2021 to keep delivering the very best to our customers.
The year at a glance

Q1: Lockdown part 3
It seems quite surreal but in the UK we started the year with our longest lockdown yet. January saw all eat-in dining come to a halt. A forced closure that wouldn't come to an end until outdoor reopening in April.

Interestingly, unlike the first lockdown (which saw 80% of our customers close up shop), 65% of our UK customers took in revenue during this time, whether that was through delivery, click and collect, meal kits, or retail sales. It just proved how many businesses who never thought they would need to diversify their offering managed to do just that.


The Tenzo team used this relatively less busy time to make our technology as tight as possible. This is when Sharding and our use of Airflow got our undivided attention and really came into their own ensuring our scalability.


We also rewrote large chunks of our codebase to take on board a number of learnings from previous years.

Q2: A ray of hope



In April restaurants in the UK were finally able to reopen outdoors and thanks to vaccination efforts worldwide, cases were finally dropping to a level where people felt comfortable enough to go out and enjoy themselves.


As we kept watch on sales figures, trends were certainly growing positively. The first weekend back of outdoor dining actually saw sales rise above 2019 levels for the first time since summer 2020.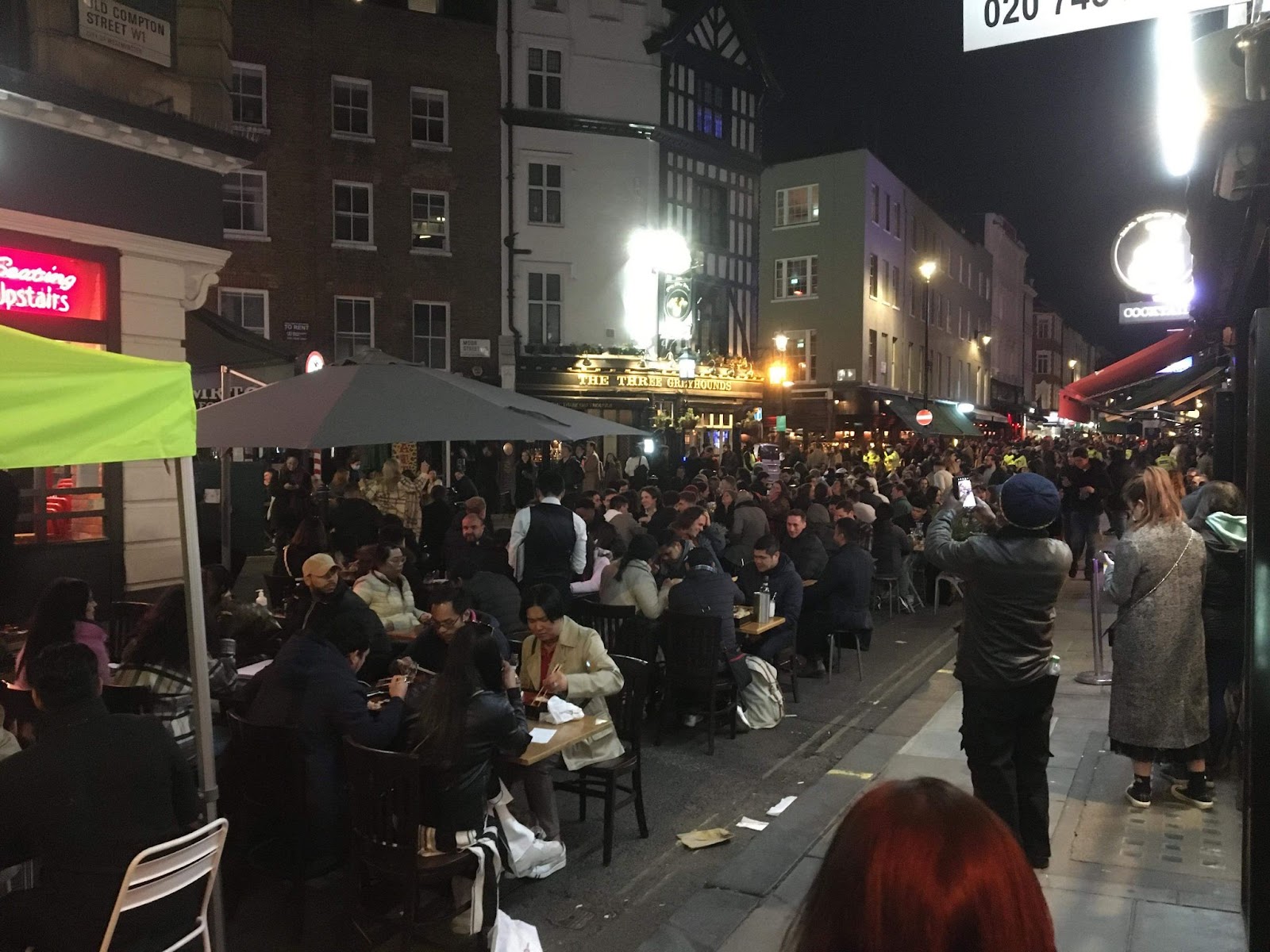 What pandemic? The first Saturday of outdoor dining in Soho
And once we were finally allowed back indoors come May, we saw a real boom of sales, rising 36% above 2019 sales levels. This reporting also earned Tenzo's first appearance in the Financial Times as the influx of sales pointed to an economic boost. 
Q3: A return to normal?
The summer was spent supporting customers in their reopening plans and getting back on the road to normal.

From a team point of view, the London team had our first meet up in over a year – a picnic in Regent's Park catered by long term Tenzo customer Iberica. This was the first time many Tenzonians actually met in person and reintroduced the long standing tradition of Tenzo day/nights out.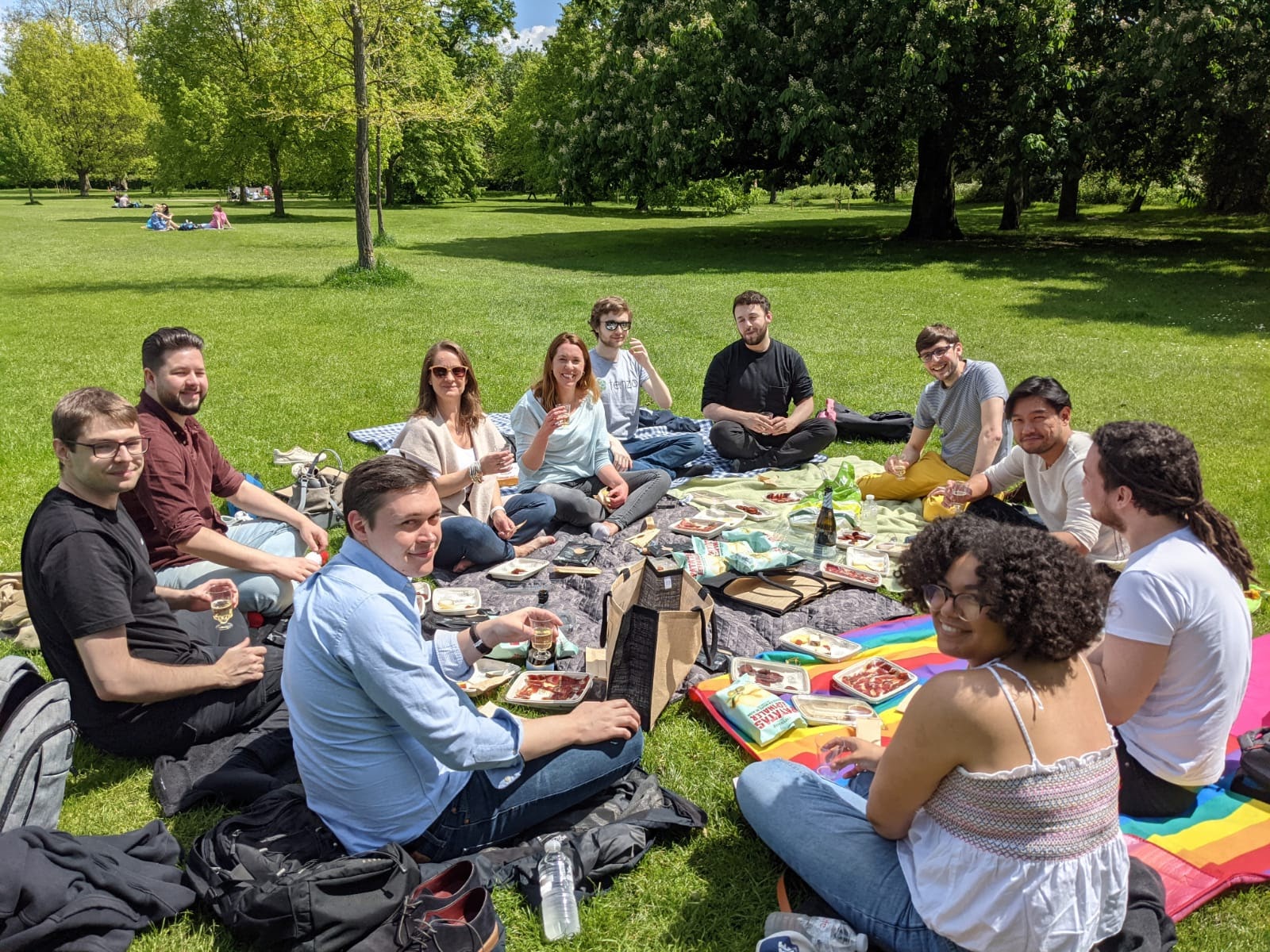 Picnicking in Regent's Park
Our continued tracking of the industry also landed us our second FT mention! Summer 2021 wasn't quite as exciting as summer 2020 when Eat Out to Help Out had UK businesses packed every Monday to Wednesday in August, and sales fell below 2019 levels again.

But we finished the quarter strong by getting back to events! Our first trade show in 18 months was the mighty Casual Dining Show. It felt like a real turning point getting to see partners, catching up with customers and meeting new prospects in real life for the first time since early 2020.
Q4: A proper end to the year

As we moved into Q4, we made the decision that after 20 months, it was time to get back to the office. When the pandemic initially hit, Tenzo, like pretty much every other company, had to transition to a full working from home model after being a fully in office for the first 3 and a half years of its existence. Now we had the task of figuring out what a return to the office would look like.


The team had gotten used to the flexibility afforded to them by working from home, but were missing the companionship, mentorship and learning opportunities that we used to have in the office. We therefore decided to trial 2 days a week from a co-working space and 3 days from home. It was immediately obvious that having a predetermined time and space to meet was fantastic for general morale. 


Q4 also brought our first opportunity to represent ourselves abroad as the kind folks at Strobbo and Apicbase invited two of the Tenzo team to take part in their booth for a day at Horeca Expo in Ghent, Belgium. Benelux has been a real growth market for Tenzo this year and the opportunity to meet some of our key partners in the region in person was excellent. The chocolate was also an added bonus…



Finally, we were able to resurrect the annual Christmas Party after last year's virtual only version. The London team ate and were extremely merry at Caravan, another longtime Tenzo customer, to celebrate the epic year we've had.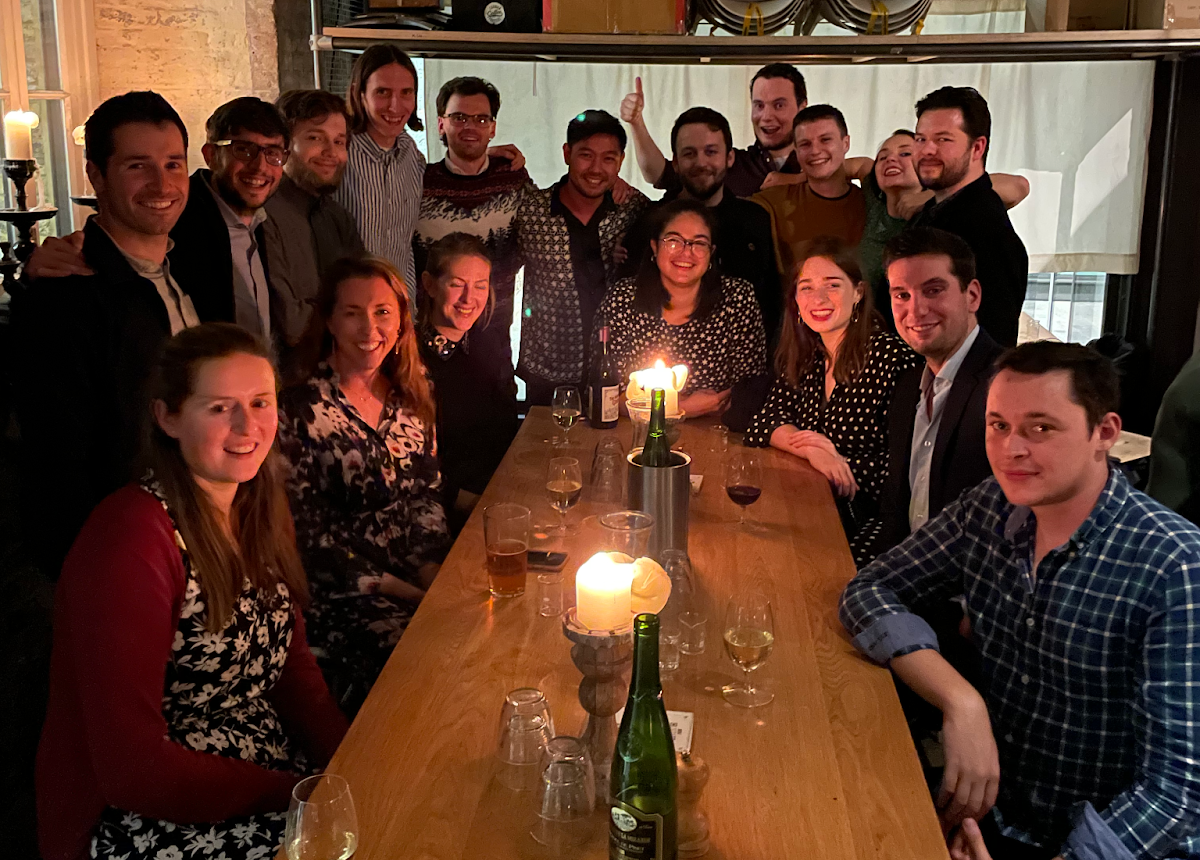 Growth at Tenzo



This all brings us to the hard numbers, the facts. It really has been a truly amazing year for Tenzo and the team. We have now tripled the number of signed locations since 2020. In doing so, we've added 8 new countries, seeing Tenzo customers in 18 countries over 5 continents.

We've onboarded some truly exceptional brands like Primo Hoagies, Fresh Brother, Poke House, Nando's Malaysia, Cubitt House, Incipio, The Avocado Show, Vapiano, Chilango, and many many more.


And finally even our blog is on the up! Views increased dramatically, hitting 5x the readership of 2020!


Living and breathing Tenzo's values

We thought it would be good to reflect on how the Tenzo team has been living our values this year.

Passionate about our people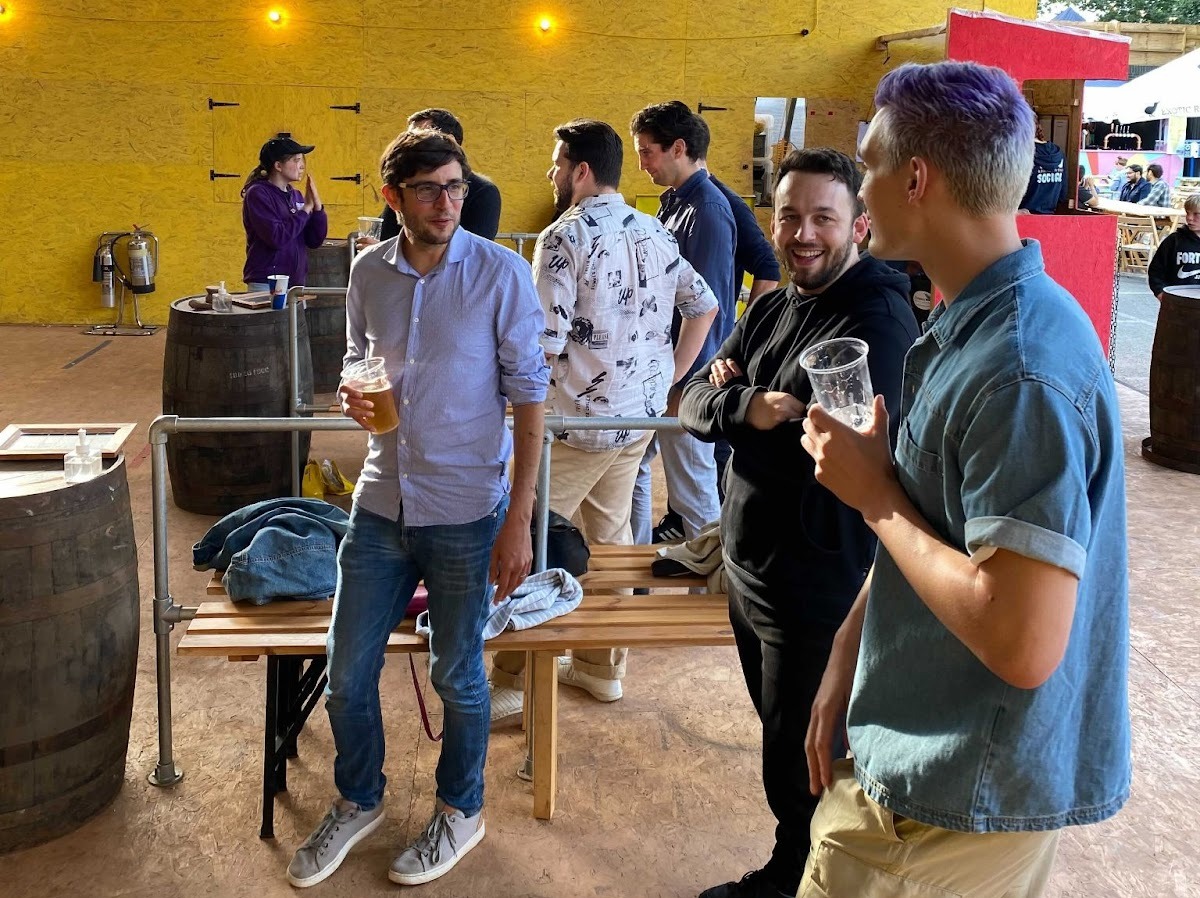 Tejo for the London team in August
It goes without saying that all this growth wouldn't have been possible without our amazing team. We've had a few big wins on the team front:


We added a whole new function, QA! We want to make sure Tenzo is the best it can possibly be and Kieran, our QA analyst, keeps us working to the highest of standards.

To better service our customers worldwide, we added two new members to the Customer Success team, Ophilia in Singapore and Maria in Italy. Their combined language skills have also been invaluable in communicating with our international customer base.

Our meetups have continued to thrive both virtually and in real life. With an international team, we find it super important to be able to keep up with everyone on a personal level no matter where they are in the world.

We went back to the office! We got the London team back together and working from one space for the first time in 20 months.

We implemented Value Squads to make sure we were really living the Tenzo values to the best of our ability. So far, we've had increased accountability when it comes to our experimenting and learning, been more socially responsible in our decision making, and increased our passion for our people.
Customer obsessed



Our customers make it possible for us to continue to improve and be the best we can possibly be.


We've really enjoyed speaking to our wonderful customers this year. We've released several case studies (find our latest one here) and even had the chance to hear from a customer, Josh Owen-Baigler, founder of Angelina and Golden Gai, during one of our all hands meetings. The insights he gave us into the life of the operator were super valuable for a team who doesn't usually get to see that side of the industry.  


We've also made it a bit of a tradition since heading back to the office to support Tenzo customers as a team. From lunch at Neat Burger and Nando's to drinks at Incipio and Christmas at Caravan, this industry is truly the one to be in!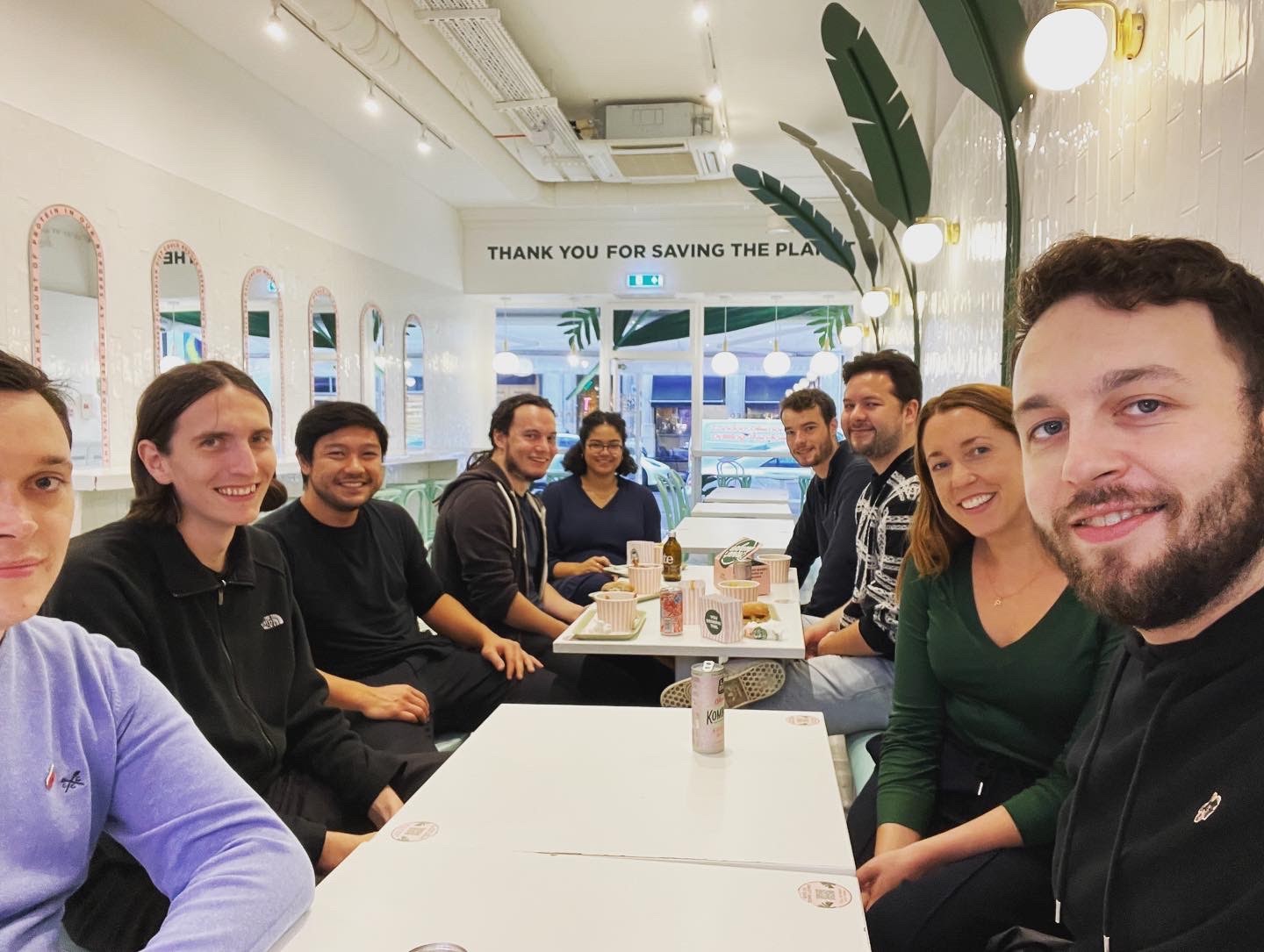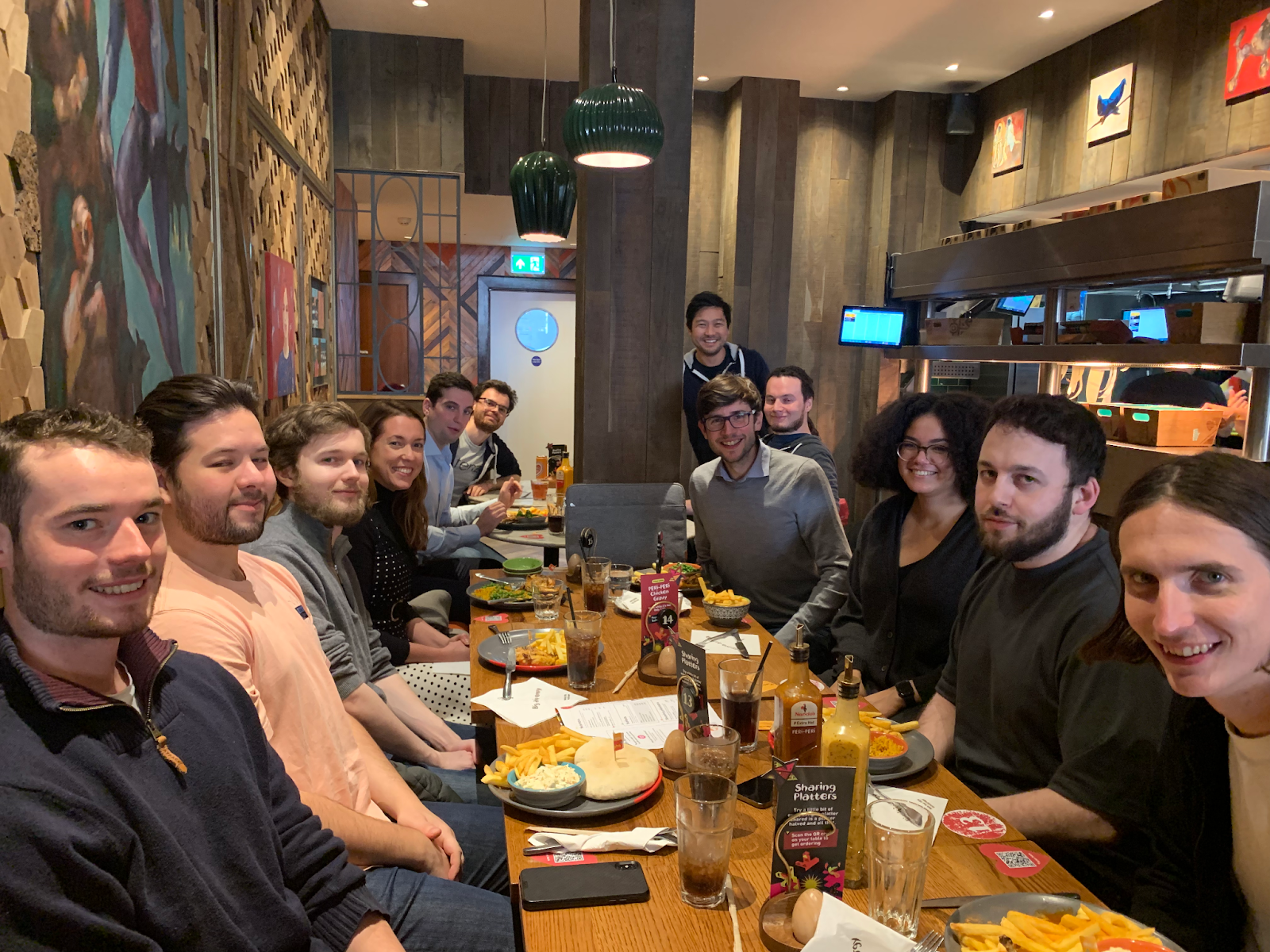 Trusted partner


This year has also been a year of expanded partnerships. It's no secret that the restaurant tech scene has been incredibly hot this year with Toast's IPO and $33 billion valuation. We also saw the likes of SpotOn raise $300 million and acquire Appetize, Olo IPO and raise $450 million and Xero acquire Planday for €183.5 million.


This has been driven by the digitisation of restaurants and a new cloud-based, API-driven way of doing things. That's been good news for us at Tenzo as we've expanded our integration partners to include 56 different integrations. This year we've added:
Oracle Simphony
Centegra Inventory
Deliverect
7shifts
Harri
Adora
Apicbase
Clover

Hotschedules
HungerRush
Munu
Restaurant365
SpotOn
Strobbo
Tevalis Stock
VitaMojo
And don't worry, we've got plenty more in the pipeline! You can check out all our supported integrations here.


Partners are at the very heart of Tenzo as what we do wouldn't be possible without them, so we want to take a moment to thank every single one of them for being such great collaborators this year.
Socially responsible


A big part of our identity at Tenzo is our quest to reduce the amount of food wasted by the hospitality industry which currently adds millions of tons of CO2 emissions to the atmosphere every year. The way we want to combat is through accurate demand forecasting, so that restaurants know what to order and what to prep and when. In 2020 we received a grant from Innovate UK to accelerate our development of these forecasting methods.

That project has been an underlying constant of everything we've done this year and we are getting closer and closer to achieving our goal of extremely accurate item and hourly level forecasting. In fact, customers are already testing our latest version of item level forecasting.

We also want to put our money where our mouth is (quite literally), so we have recently changed over all of the Tenzo team's pensions to an ESG fund which is allegedly 21x more effective at cutting carbon emissions than stopping flying, becoming a vegetarian and switching to renewable energy providers combined.


This along with keeping each other accountable with socially responsible themed months like Zero-Waste Month, Plastic Free Month and Zero Food Waste Month has given us all a greater focus on our impact on the planet.


Always experimenting and learning

Our focus on always experimenting and learning drives everyone at Tenzo to constantly aim for better and more efficient solutions and to constantly improve our product. This year has been no different.

We've been working extremely hard on something we call 'Card Explorer and Dashboard Creator' which will eventually allow Tenzo customers to build custom reports themselves and make personalised dashboards without needing our CS team's help. This will give power users of Tenzo the option to visualise their data any way they want.

The first product of all this hard work has been our new Employees Module which is currently in Beta mode for certain customers and which begins the journey to personalised dashboards.

But that's not the only thing we've been working on. We've recently released an iPad version of our app so that Tenzo works natively on iPad. We're also revamping our outbound service. That means that automated emails and mobile alerts will be new and improved in the very near future.

Finally, this year saw the birth of 'write' integrations. Basically, these allow Tenzo data, specifically daily and hourly forecasts and sales, to be pushed into other systems allowing users to see all the information they need in one platform.

Currently, we are able to push Tenzo sales and forecasts into a variety of labour tools including Planday, Workforce, Tanda, RotaReady, and Deputy. Managers can now see their hourly forecasted sales when creating rotas, putting more team members on in busy periods and fewer in quieter ones. Teams are therefore much happier as they know that they'll not be run off their feet because of understaffing or sent home early because of overstaffing.


Reflections on the year
It's been a big year both for the Tenzo team and the restaurant industry as a whole and we continue to be super optimistic about the future outlook for both.


The pandemic seems to have made the hospitality industry more sustainable both in terms of environmental impacts with more and more businesses pledging to go net-zero and for the people who work within the space as better pay, benefits and career prospects become more and more prevalent as the industry fights to find and retain staff.  

For Tenzo's part, we want to continue to support restaurants in these changing times and give them the tools to be as sustainable and successful as possible.


2021 is just the beginning, we're fully expecting 2022 to be our best year yet!


Want to join the rocketship? We have several positions open if Tenzo sounds like the place for you. Find a list of open positions on this page.