To say that the coronavirus pandemic accelerated digital adoption across industries would be an understatement. Trying times like these breed innovation, and the restaurant industry alone has incurred arguably the most drastic changes to avoid permanent shutdown. We look into the future of restaurants, and how the pandemic has altered their business operations.
McKinsey projects that the restaurant industry could expect full recovery not sooner than 2025 with Technomic consultancy reporting that 20-25% independently-run restaurants will never reopen. Granted that government schemes like Eat Out to Help Out and the extended rent moratorium did give some breathing room to the industry, full recovery can only be achieved if businesses start rethinking their channels and operating models to reflect this new normal.
We've put together a list of ways restaurants are doing just that to increase margins, generate new revenue streams and generally stay afloat amidst these trying times.
Training/masterclasses over zoom
As the virus continues to make some people uncomfortable going out, many have turned to learning new skills with the help of dedicated webinars. That's why restaurants are turning to online revenue by tapping into the virtual classes market. F&B businesses can take advantage of this trend by sharing their knowledge and skills with a new audience.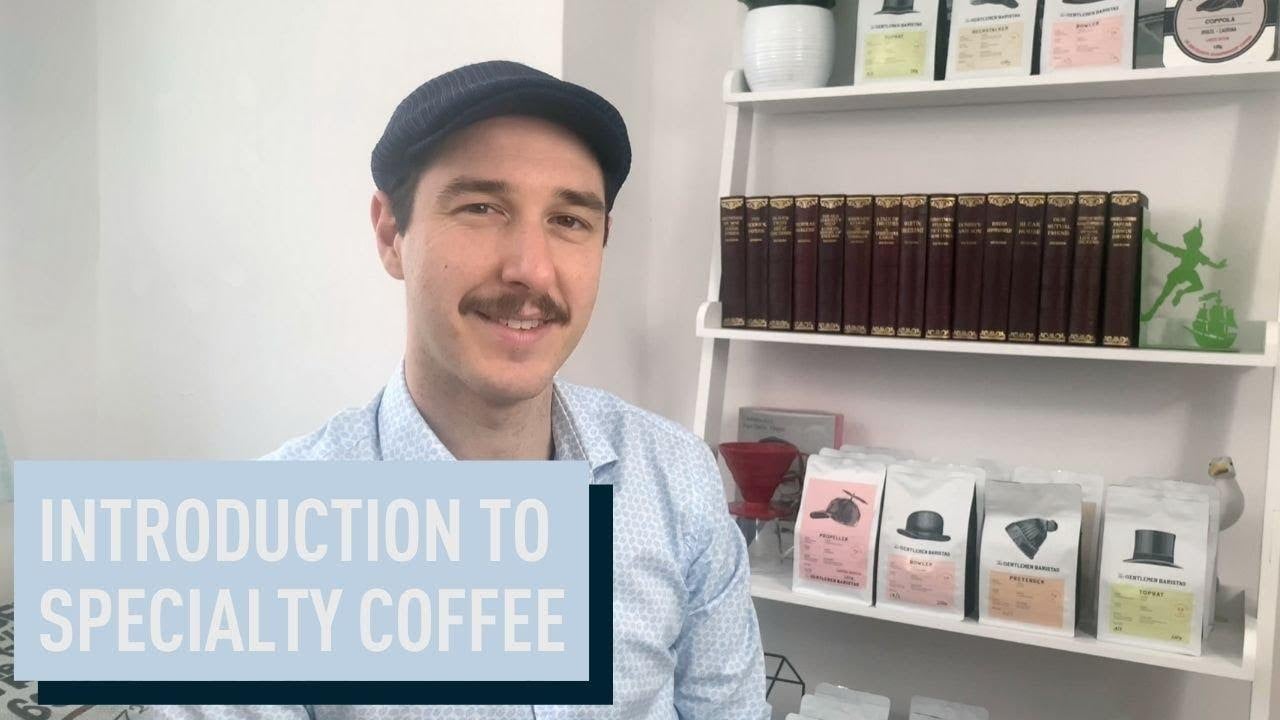 (Pic source: The Gentlemen Baristas)
One notable example is The Gentlemen Baristas launching their Online Coffee School. The Gentlemen Baristas offer scheduled classes where they teach everything you need to know about coffee, from brewing, to making a fragrant cup of espresso, the proper way.
Kerbside pickups
Kerbside pickups gained a lot of traction during lockdown as customers looked for low-contact and convenient services when obtaining essential goods. During times when everyone is trying to exercise caution, kerbside pickups not only improve the experience by providing a convenient alternative to going indoors, but also cut down on delivery cost and boost brand loyalty.
In fact, big juggernauts like Burger King and Nando's have designed future locations to make the most of kerbside pickup's newfound popularity. Burger King's plans for their new Miami branch has a dedicated parking area for kerbside pickup customers as well as pickup lockers to reduce human interaction as much as possible.
Order & Pay
The pandemic has meant that the traditional menu is no more. Honestly, it's strange to think that all menus were communal pre-March 2020. Now our choices are wasteful one-time-use paper menus or the newly popular order and pay apps. Platforms like Storekit allow customers to order and pay straight from their own devices without needing to download an app. They make ordering a breeze and keep customers feeling safe and comfortable.
Automats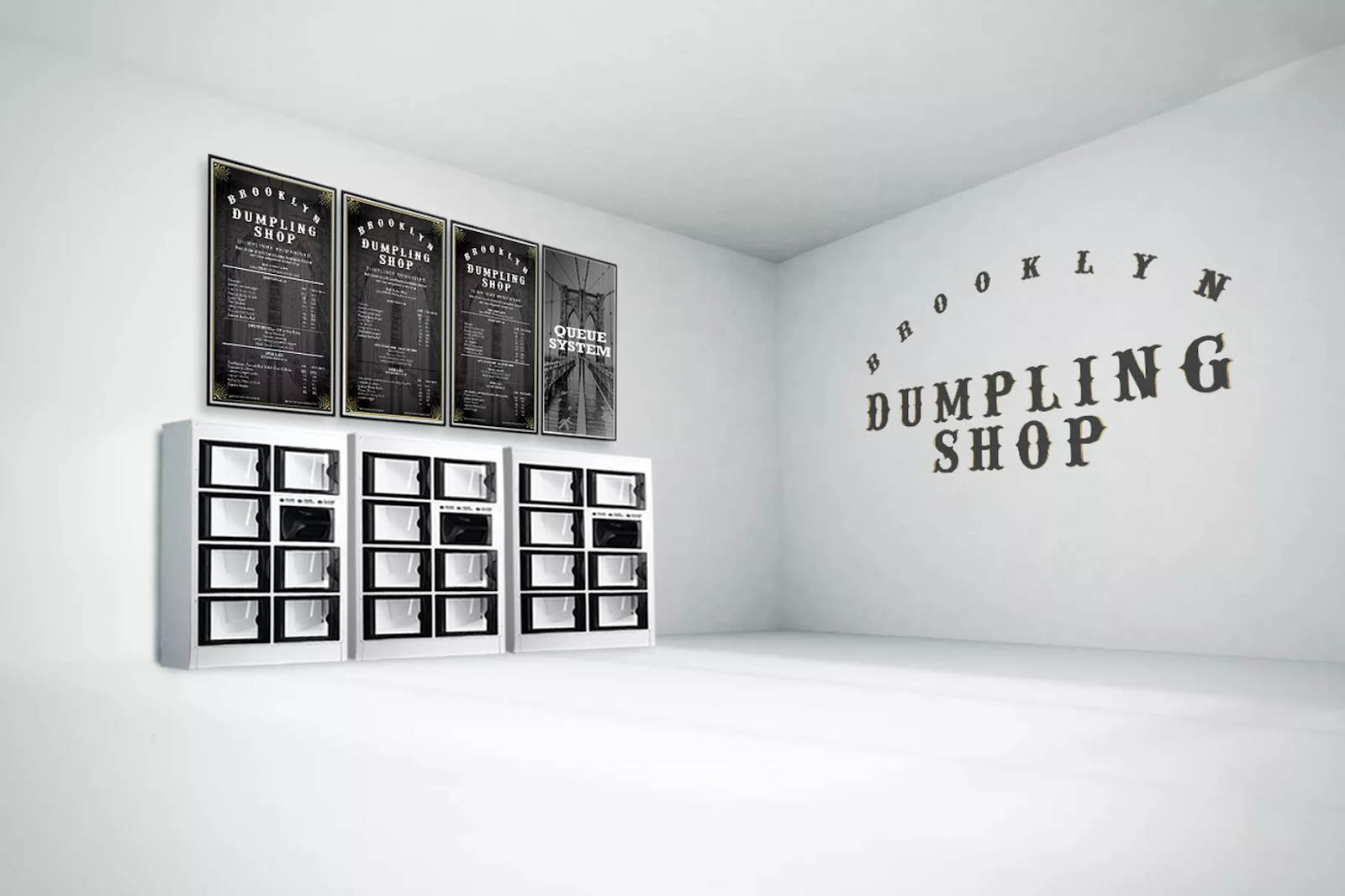 (Pic Source: Brooklyn Dumpling Shop)


Not a new concept in any way, but one that is seeing an increase in popularity since the start of the pandemic. Popular in the 1920s, automats are seeing a resurgence as people don't want to spend too much time indoors. Restaurants like Boston Dumpling Shop have since taken this technology and enhanced it by incorporating different temperature settings in its pickup lockers for the most optimal storage. To further avoid unnecessary contact, customers continuously receive text updates about their order and scan their phone to access their food.
Influencer collaborations
Dunkin Donuts have tapped into social media virality and enlisted the TikTok influencer, Charli D'Amelio, as a partner and added her custom iced beverage to their nationwide menu for a limited time. As well as a custom beverage, Charli D'Amelio is launching a TikTok dance contest for best choreography performed to an original song produced by Dunkin Donuts.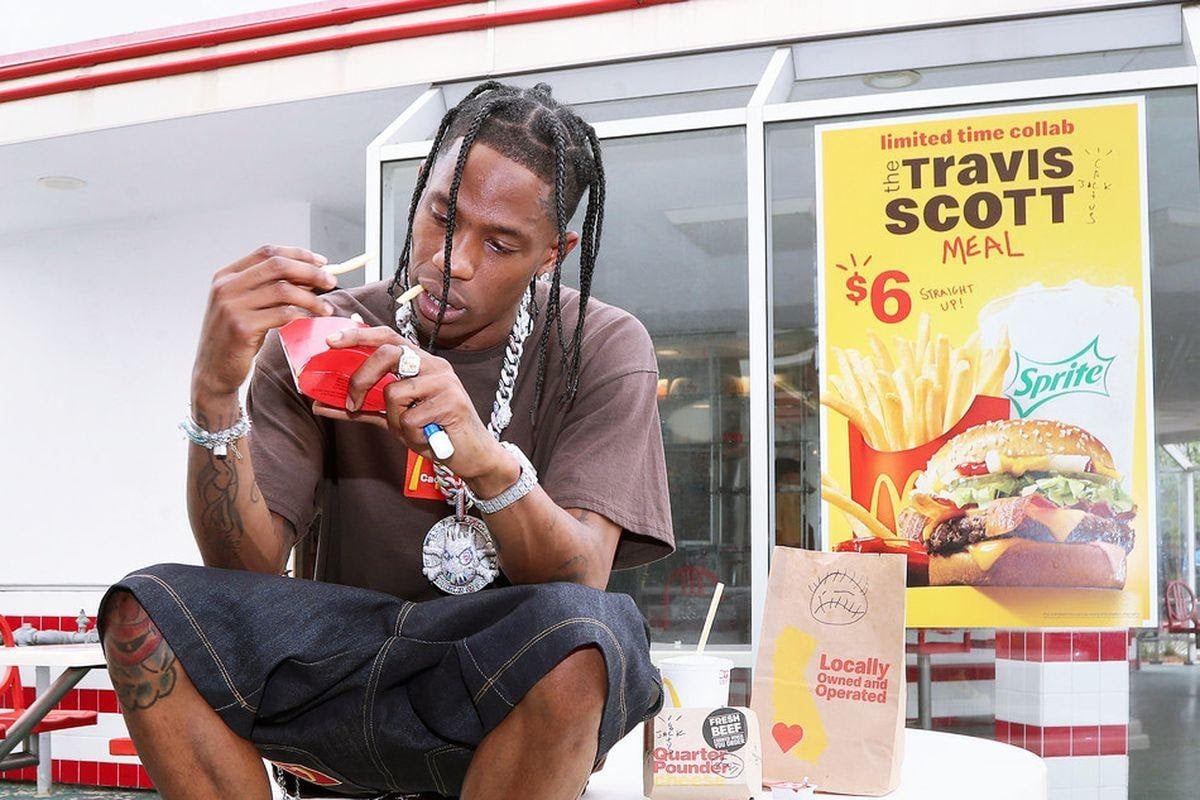 (Pic Source: Jerritt Clark / Courtesy of McDonald's Corporation)
Perhaps the biggest news in fast food recently is McDonald's first celebrity collaboration in almost 30 years. Fully embracing the hype, like they did with Michael Jordan and Chicago Bulls back in 1992, McDonald's have partnered up with Travis Scott in a new marketing ploy to release the "Travis Scott Meal". Despite only including a Quarter Pounder, fries, BBQ sauce and a Sprite, the fast food titan is running out of ingredients in locations where the popular meal is currently being sold.


McDonald's clearly demonstrates that scoring the right collaboration can soar your sales without altering your operations in any substantial way.
DIY kits
Perhaps one of the largest changes within the industry is restaurants doubling down on delivery services. With eat-in being completely off the table, or vastly limited, a new kind of experience has emerged, which entails recreating your favourite dishes in the comfort of your home.
A popular example is the Pizza Pilgrims Frying Pan Pizza DIY kit that basically flies off the shelf. All you need is a frying pan and an oven and you'll whip up fresh, delicious pizza in no time.

Red Velvet NYC offers subscription-based deliveries for those who want to make beautiful, Pinterest-worthy desserts at home. Delivery boxes are sent bimonthly and come with a wide range of allergy-sensitive recipes, ingredients and all the necessary tools you need to bake them.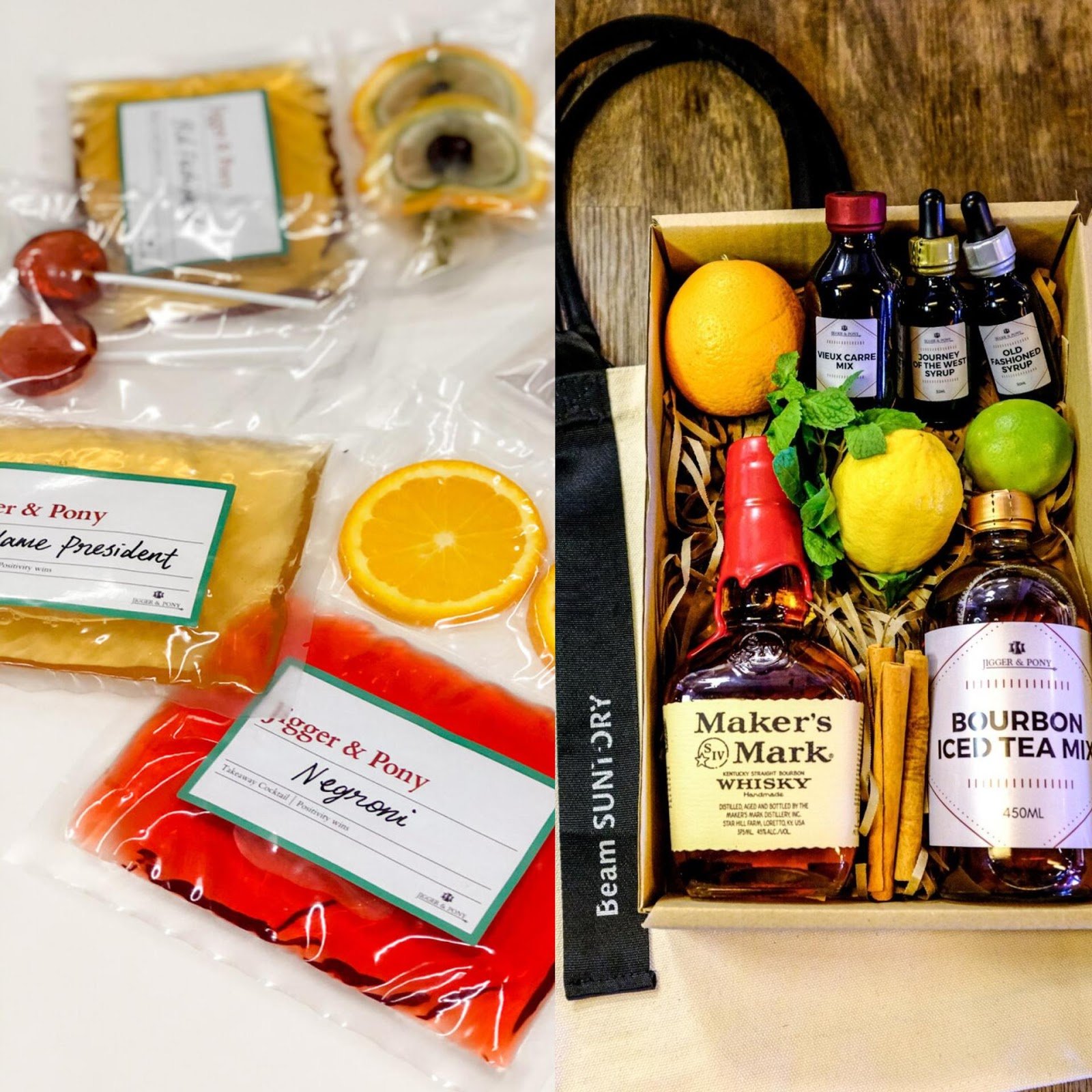 (Pic source: Jigger & Pony)


DIY cocktail delivery service offered by the #1 voted bar in Asia, Jigger & Pony, caters to everyone. From classics with a modern twist, to their signature, award-winning cocktails, Jigger & Pony menu features 24 cocktails and is exactly what you need to spice up a house or a dinner party. You can hear all about how founder Indra Kantono set up and grew the service on our podcast In the soup.
Creative social distancing measures
Even though most innovations allow businesses to continue their operation and ensure safe consumption, they sadly take away from the dine-in experience as they keep the human interaction to a bare minimum. However, some innovations have emerged that manage to adapt the eat-in experience to adhere with social distancing requirements, all while keeping enjoyment of dining out.
A Dutch plant-based restaurant, ETEN, offers a more intimate solution to social distancing by creating private greenhouses where guests can enjoy a 4-course, corona-proof meal. Guests are able to choose between a two- or four-person greenhouse with their dinner being served using long wooden boards to eliminate the possibility of contracting the virus.

Some restaurants definitely saw the new norm as an opportunity to elevate the guest experience amid the social distancing restrictions. Not only did Bar B Q Plaza in Bangkok use their mascot as a social distancing barrier, but also to defuse the tension surrounding the pandemic and keep their guests entertained.
A similar approach was taken by a cafe in Izu Shaboten zoo in Japan by strategically placing stuffed capybaras to keep guests entertained while ensuring they are at a safe distance from each other. Not only does this make the regulations seem less strict and reduce the risk of spread, but this genuinely became a highlight for people that stepped out to eat for the first time in months.
Ghost kitchens
One trend that has been supercharged by the pandemic is the emergence of ghost kitchens. While eat-in restaurants have had to reduce their number of employees, ghost kitchens have had to hire by the thousands as the demand for virtual eateries and delivery restaurants surged. This trend has given a boost to companies like TiffinLabs, which specialise in converting underused real estate into efficient, delivery-enabled kitchens. Needing only 19-28 m2 of space, ghost kitchens are probably the most sought after revenue stream, the value of which is set to become a $1 trillion global market by 2030, Euromonitor reports.
Conclusion
It's been great to see so many restaurant businesses hustling during these past six months. Clearly, this hasn't been an easy or simple time for anyone, but this innovation certainly shows that restaurants aren't going anywhere, but the way we interact with them has definitely changed and perhaps for the better.


If you'd like some additional insight on what restaurants should be prioritising when surviving in the new normal, we recommend you to read the expert recommendations in our new restaurant playbook blog here.


We'd also like to hear your thoughts on how you think the restaurant industry will be further developing. Feel free to message us on any one of our social media accounts: