There are hundreds of ways to use digital marketing to boost restaurant sales and so it can be easy for anyone to become lost in the details. Further to this, a restauranteur is wearing a multitude of hats so we thought we'd break down the complexity to one easy to read guide.
Contrary to what most people think, digital marketing is more than doing social media. It is using any kind of digital medium to promote products and services. A typical digital marketing campaign for restaurants would include a website, content creation, email marketing, advertising and social media. There is a lot to think about and we'll try to help below make sense of it all. On average, a typical restaurant should allocate 3% – 6% of monthly sales to marketing. This is largely achievable with digital marketing but it will be even more efficient if you know where to spend in order to get the best return for your restaurant. If you are a complete stranger to digital marketing, you can start small (by reading this guide) and so that you can build your marketing skills progressively.
#1 Build your identity
An effective restaurant marketing strategy requires an understanding about who you are currently and who you want to be in the future. This requires a thorough understanding on how you fit into the market, your target customers, how you differ from the competition and even your ideal employee personas. With this clarity, you will be more recognizable among your target customers. A website is the first place to start to advertise your identity. Building a website is quite complex, so we direct you to this guide as a good place to start.
#2 Communicate, Interact and Engage
So you know your identity. But now what? One way to focus your strategy is to think like your customer and about why they would want to visit you.
A) Social network platforms
This is one of the most powerful ways to market your restaurant. It is a way of efficiently promoting your identity and original content to a large audience. Set yourself up on a platform that best suits your identity. There are plenty of great blogs out there for restauranteurs to help you narrow this down.
Our recommendations:
• Facebook: There are over 2 billion users on Facebook. Therefore, it is a great network for sharing offers, pictures, and other good quality content. This also a review platform, so be sure be present here.
• Instagram: It is particularly focused on pictures/images which is great for restaurants as pictures can be a strong emotional trigger, especially when it comes to food or interior style. So make sure your posts are aesthetic and appealing.
• Twitter: The microblogging platform that offers a casual space for sharing short and diverse content.
• Pinterest: Think of it as a online "catalogue of ideas". Most Pinterest users are typically 25-50 year old women. Your chance to be ultra creative – share your tips and creations widely.
Important points:
Create a consistent theme for your social media based on your identity.

Post as regularly as possible and encourage people to subscribe to your content.

Post original content with images e.g. your restaurant creations and tips.

Be interactive. Ask questions, run competitions and surveys. Encourage your customers to contribute to new menu options!

B) Review Platforms
Review platforms are incredibly important to keep track of. Economists have found that a restaurant with a rating improved by just half a star (on a scale of 1 to 5) was much more likely to be full at peak dining times and a one-star increase in Yelp rating leads to a 5–9 percent increase in revenue.
Major platforms
Tripadvisor

Yelp

Google Places

Facebook
In a 2017 survey, it was found that over 97% of consumers had read online reviews for local businesses. Yelp, Facebook and Google were the most trusted sites for customers. We cannot stress enough of the importance of a good social review rating.
C) Other digital marketing tools
Email marketing – It is an easy and effective way to promote your offers, vouchers, new menus or services through to your client database (capture customer email addresses through sign ups to loyalty programs or wifi).
Paid online advertising – promote your website and increase your visibility on the internet with paid advertising. Google Adwords and Google Analytics are great places to start when looking into this.
Search Engine Optimisation (SEO) – SEO is incredibly important to ensure your website stands out from the crowd. Read this article to find out more.
Think about being mobile friendly – It has been reported that nearly 60% of searches are now carried out on mobile. Even here at Tenzo we find that 70% of our users are on our mobile platform.
#3 Measure the results & fine tune
Digital platforms aren't only great for sharing content and promoting your restaurants, but also for measuring the results of your strategy and to see the feedback from your customers. Digital marketing is also incredibly quantitative so with the help of A/B testing you can fine tune your strategy.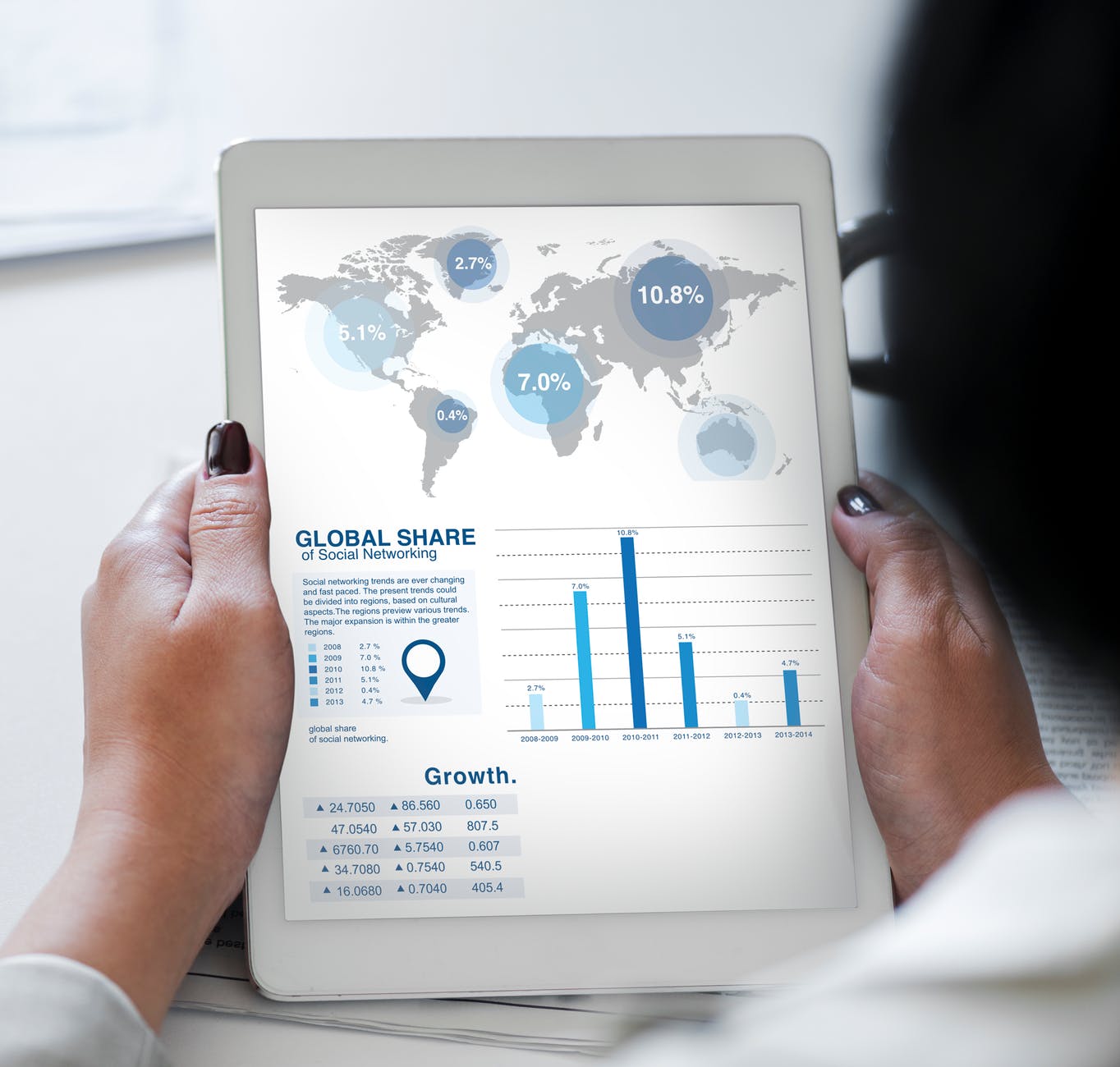 Effective restaurant marketing isn't easy. It could even be considered as both an art and a science which is ever evolving. If you want further information or need some advice on your strategy, don't hesitate to contact us.
We hope we gave you some useful principles to help you build an effective and sustainable marketing campaign.