After 18 months of no trade shows, Tenzo's first event back was Casual Dining on the 23rd and 24th of September. Following months of uncertainty whether the event would actually take place, the team gathered in real-life for two days of meeting both new and familiar faces for the first time since March 2020.


Partners, partners and more partners
As a business that relies on integrations and a connected ecosystem to give our customers the best possible experience, we are always excited whenever we can build relationships with our partners.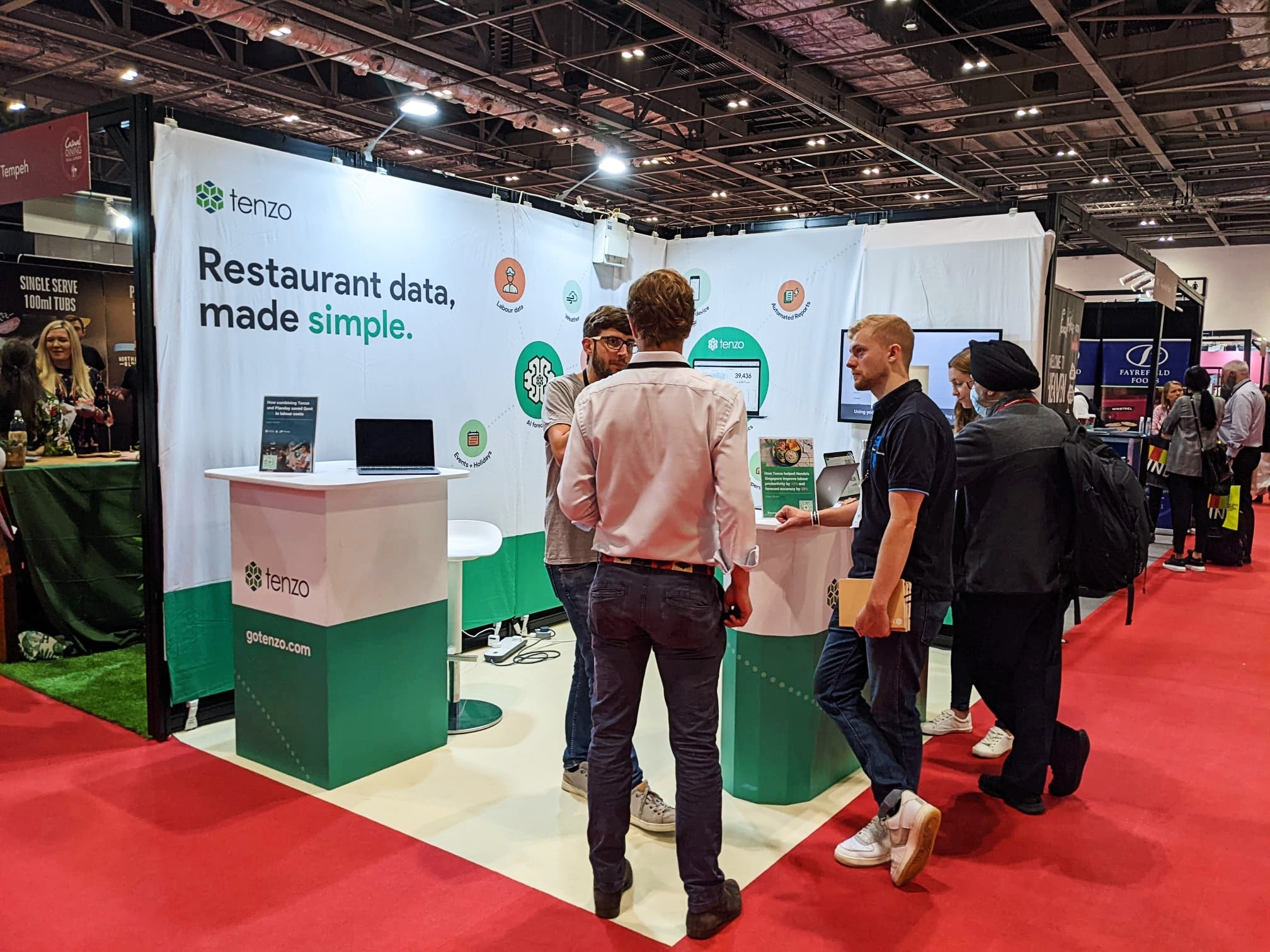 Speaking to S4Labour and Workforce.com
This might have been our most partner-heavy trade show yet. It was awesome to catch up with so many people who we've only ever seen on Zoom. We had a great time speaking (and pubbing) with the guys over at Workforce.com with whom we have some very exciting upcoming announcements. We got to chat to our friends at Apicbase about our expanding Belgian market and new mutual customers.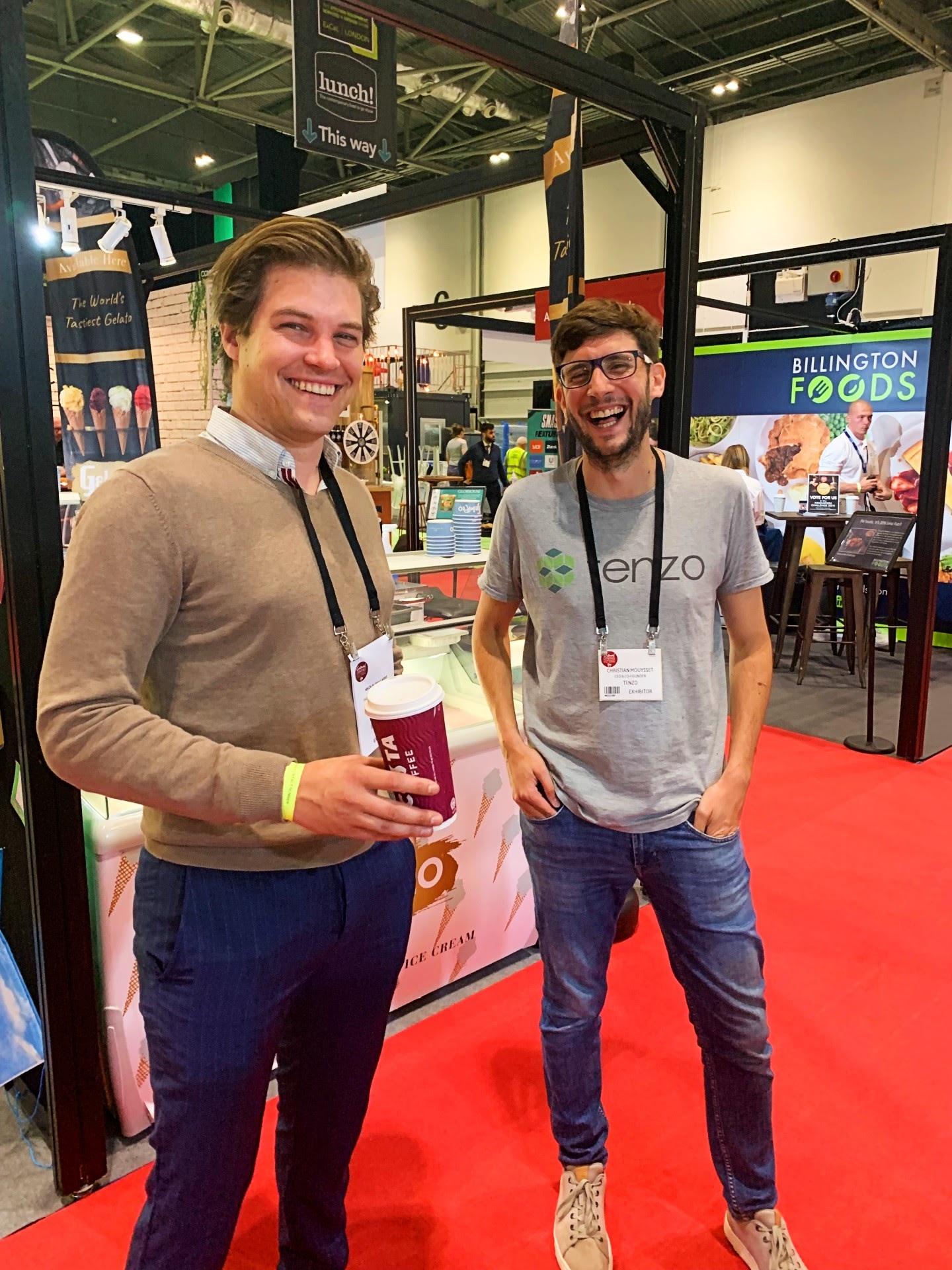 Christian, CEO of Tenzo and Nikolai, Partnerships Manager at Apicbase
We also got a chance to meet some of our newest integration partners at Harri and Vita Mojo and speak to old friends at S4labour and Bizimply, all of whom had stands at the show.


Most excitingly for our customers, we were able to meet new potential partners and discuss where our integration pipeline is headed next. Watch this space!


Our customer obsession continues


One of Tenzo's core values is that we are customer obsessed. As such, we are always looking for opportunities to say hi to the operators we work with and Casual Dining was no exception.


The show's speaker line up is always stellar and this year was no exception. We had four customers speak this year between Casual Dining and sister show Lunch!: Laura Harper-Hinton, co-founder of Caravan, Gavin Adair, CEO of Rosa's Thai and Darrell Connell, investor at Imbiba at Casual Dining and Richard Franks, MD of Chilango at Lunch!. It was fascinating to hear about their experiences of the last 18 months and what they see the industry looking like by this time next year.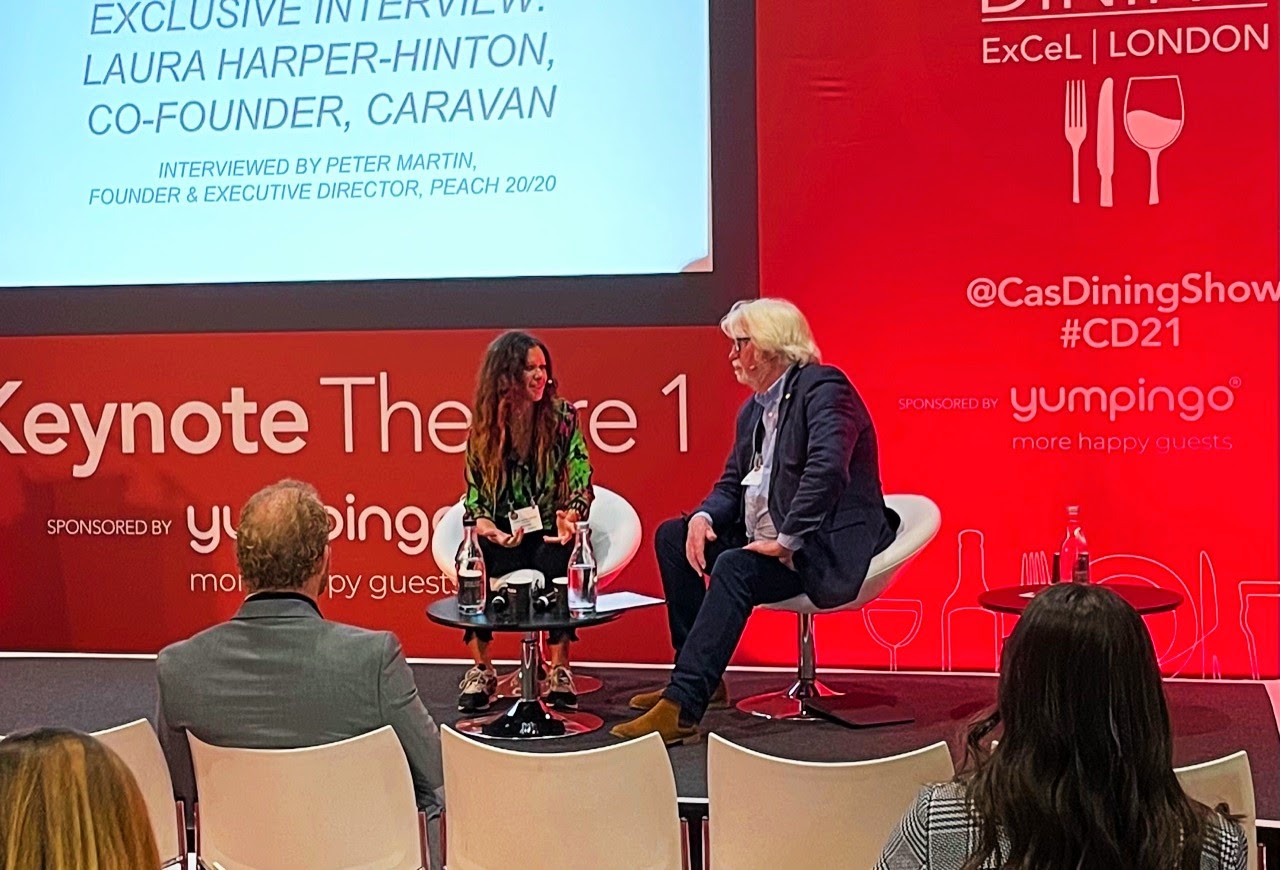 Laura Harper-Hinton, Co-founder of Caravan
And we can't forget about the consultants we work with either, it was lovely seeing long-time Tenzo supporter Adam Foreman of Support Wizard.
The last 18 month's from an operators perspective



As mentioned, the speaker line-up at Casual Dining is always amazing. But after the last 18 months, it was especially poignant hearing about how these restaurateurs have borne the challenges of the pandemic.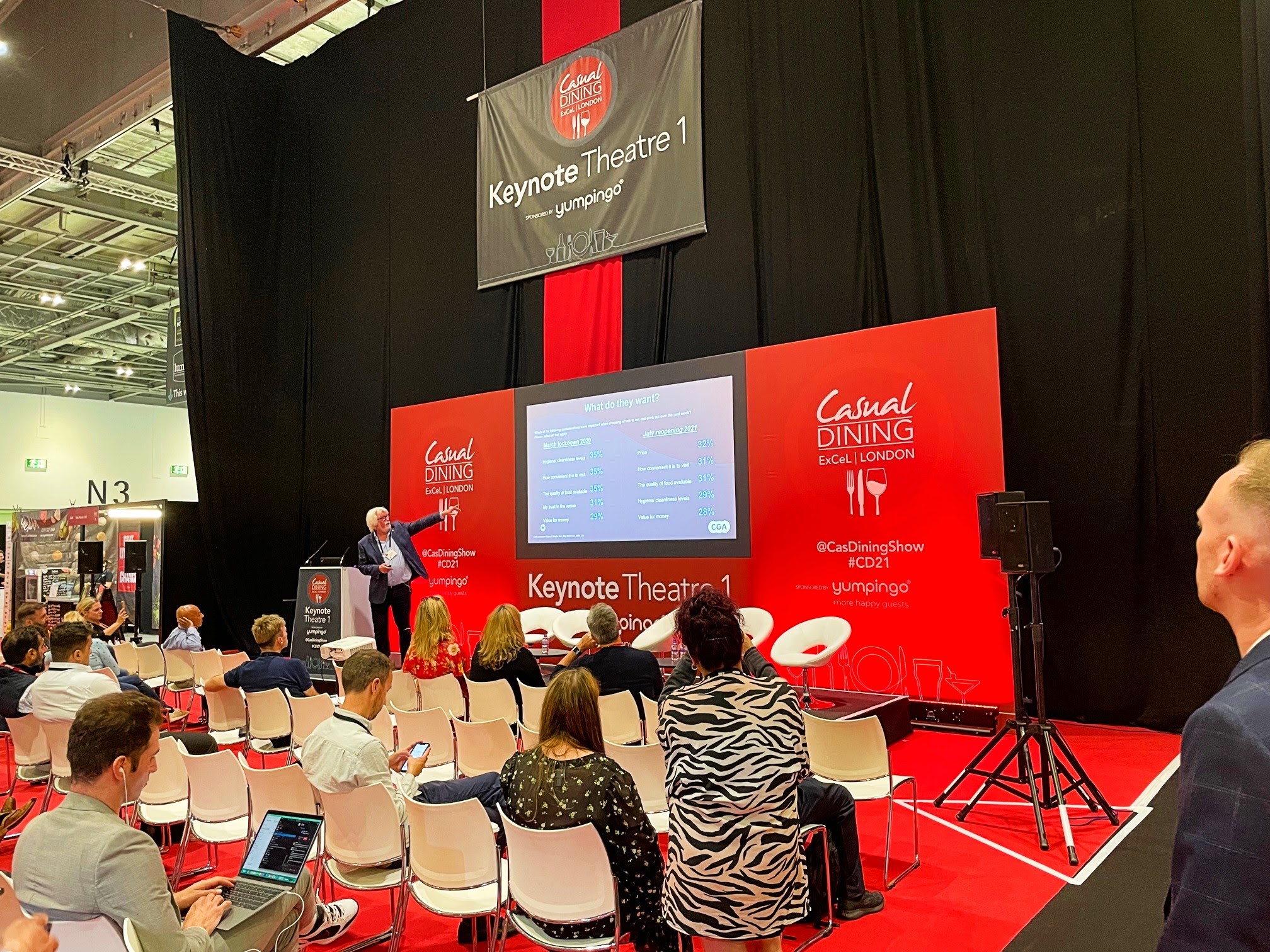 Peter Martin, Chairman of Peach2020


Tom Barton, Co-founder and Director of Food, Innovation & Sustainability at Honest Burgers, spoke about how keeping true to their 'honest' name has helped them navigate being a growing business in Covid times.


Mark Selby, Co-founder and CEO of Wahaca, and Steve Holmes, CEO of Azzurri Group, both gave huge insight into how premium casual dining brands have embraced delivery and how that has changed the way they look at everything from labour to kitchen equipment.

Particularly relevant at this point in time, Dino Sura, MD at Burger & Lobster, spoke about staying true to the value that underpinned the origins of the concept at a time when shipping and logistics cost more than ever before.

Ajith Jayawickrema, founder of Las Iguanas & Turtle Bay Restaurants, echoed this sentiment when he reminded us that "all storms pass". This Caribbean credo kept him and his team focused on the pillars of their business: providing great food and bev in a great setting with great music. He remains confident that regardless of context, this will always be a winning strategy.


Others, such as Paul Barham, founder of Red Engine and Flight Club, stressed the need to stay on top of the latest trends and technologies, especially in the constantly evolving "Competitive Socialising" market.
Penny and Louis making sure everything is up to scratch
Conclusion



Overall it was a great event. You could tell that people were just pleased to be back after such a long time. Those of us in hospitality, whether suppliers or operators, know that it hasn't been easy, but being able to get back to some semblance of normal now is a huge blessing.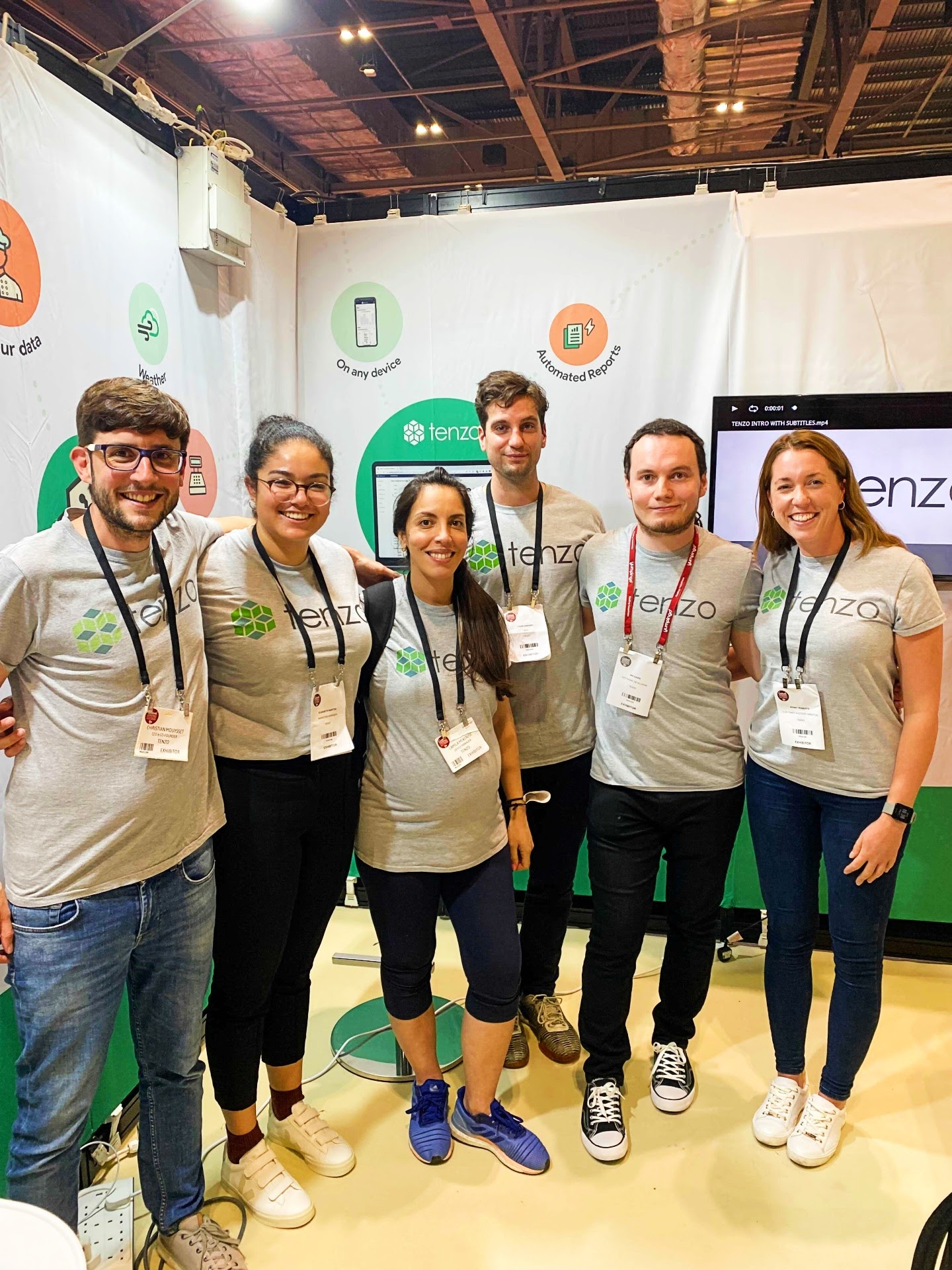 Tenzo proud
If we met at Casual Dining and you would like to keep the conversation going, feel free to book in for a free consultation. Or keep up to date with all things Tenzo by signing up to our newsletter.