Using Tenzo with Lightspeed K Series reporting
Lightspeed K Series is without a doubt one of the best POS options on the planet, but its power can be further enhanced through its integration with Tenzo.
Upgrade the Lightspeed K Series reporting suite, allowing you to instantly deep-dive into any aspect of your business on desktop or mobile. Forget about Excel sheets and see much more information than you can see in any Lightspeed K Series reporting package.
See all your data in one place. Automatically combine your Lightspeed K Series data with data from your other software platforms, including your labour scheduler, reviews platforms, and more. Also, see data from multiple sites together.
Tenzo will predict your future sales by analysing your Lightspeed K Series data with artificial intelligence, telling you how much food, and how many staff members you will need on any given day up to 14 days in the future.
All your data in one place
Restaurant management teams spend too much time on tedious report pulling, excel-sheet wrangling, graph fiddling, and file attaching.
Tenzo connects Lightspeed K Series with all of your other systems to save you time and stress while dramatically improving communication in your business. We automatically pull Lightspeed K Series's, labour, inventory, social media, and reviews data and serve it up in a beautiful analytics suite.
AI forecasting
Tenzo's forecasting engine uses machine-learning to create forecasts that are 30-50% more accurate than a typical 4-week average. Our engine looks at your past sales, weather, seasons, holidays, and more, and works out how each of these factors affects each restaurant.
Our sales forecasts predict your sales at an hourly level – allowing you to create optimised staff schedules every day. The bottom line: under and overstaffing can be easily reduced, saving you money and time, and improving your customers' experience.
Transformative business insights
Tenzo gives you more detailed reporting, allowing you to understand what's happening in your business far more easily…
Increase your revenue by benchmarking everything, preventing disastrous understaffing, and being instantly notified of any bad reviews.
Make the most of your workforce by identifying staffing inefficiencies, accurately forecasting labour requirements, and comparing staff performance.
Save money and the planet by identifying sources of waste, using artificial intelligence to forecast demand, and easily comparing vendors.
These are just a few examples of the powerful insights that Tenzo unlocks by connecting all of your systems.
Unlock powerful metrics
Speedy insights
Tenzo brings your all data into a cutting edge analytics platform that allows you to access insights at the speed-of-thought.
Mobile-first
Our beautiful, intuitive tables and graphs are accessible on desktop, but also in our mobile app – meaning you can now access valuable insights wherever you are.
Customised for you
Tenzo gives you the information you need, in the format you want. Each user gets a level of access suitable to their role, and every view is shareable via its unique URL or exportable into excel (if you prefer) – making your team's communication totally seamless.

Who are Lightspeed K Series?
Lightspeed K Series is a point of sale (POS) and business management solution for all types of restaurants and hospitality establishment.
For current Tenzo customers
Tenzo users benefit from using Lightspeed K Series – one of the most modern systems in the world. Lightspeed K Series is an excellent choice that works seamlessly with Tenzo. Lightspeed K Series sends us data at regular intervals meaning that your Tenzo reports are always up to date, showing the latest data from your tills. Contact your Tenzo account manager for more information.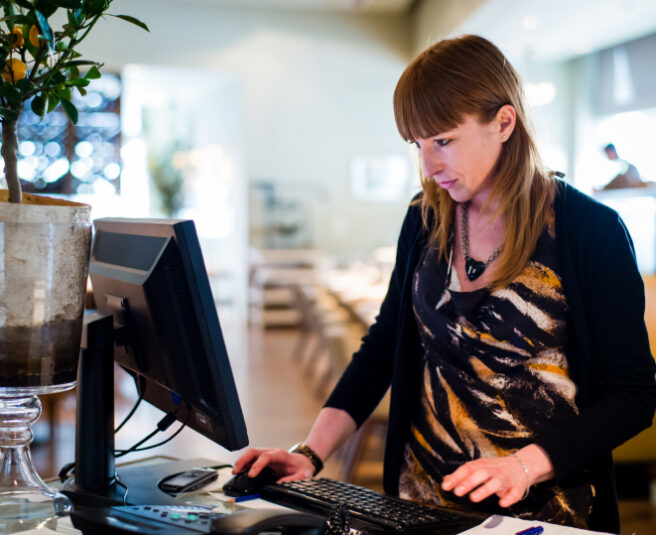 Tenzo lets you connect to…
Labour
Selima
S4labour
When I Work
HotSchedules
Bizimply
Tanda
Fourth
Homebase
Strobbo
7shifts
Deputy
Rotaready
Harri
Workforce.com
Planday
Inventory
Cooking The Books
Apicbase
Comtrex
Centegra
Marketman
Social Media
Google Places
Yelp
Tripadvisor
Facebook